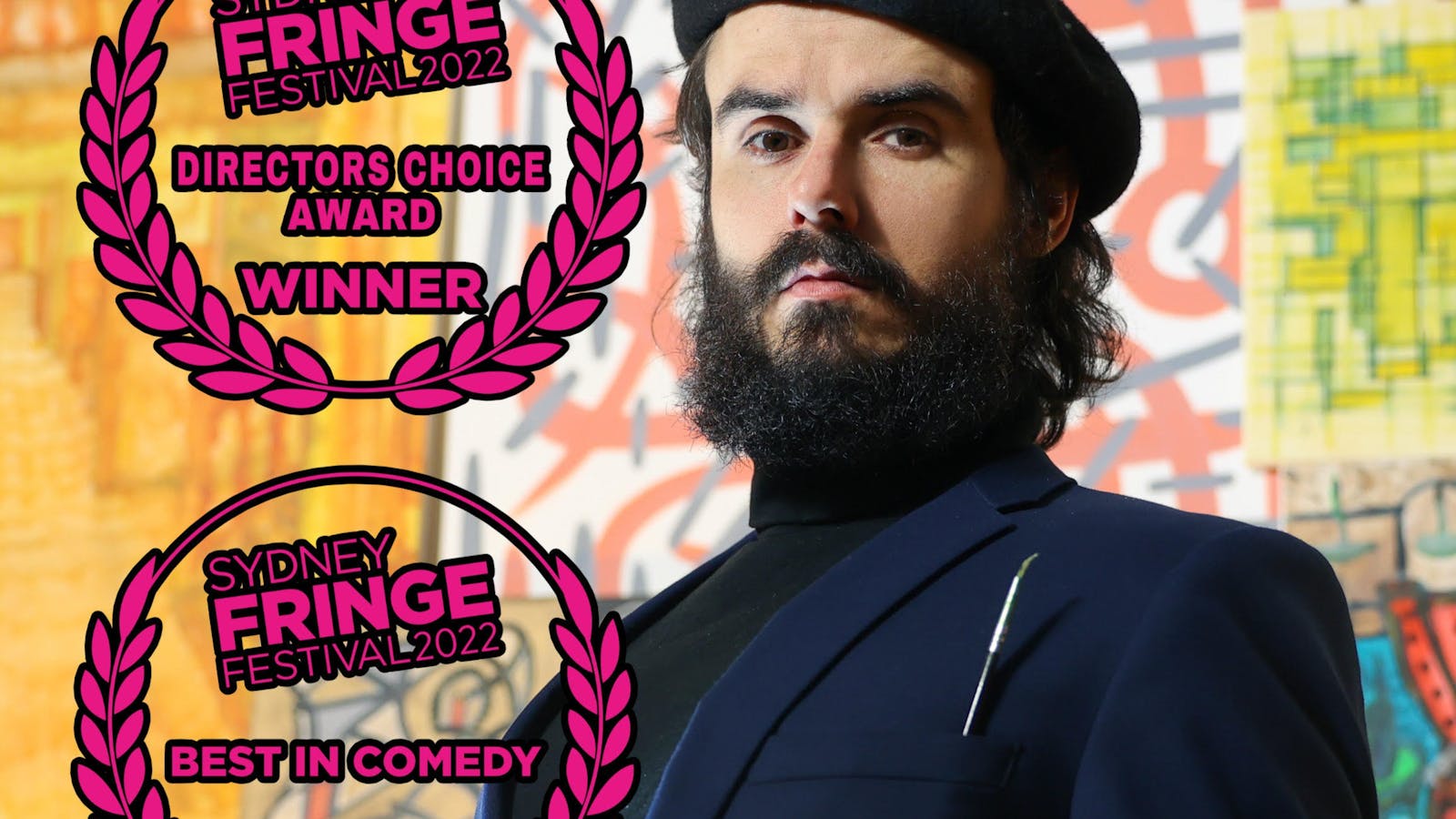 300 Paintings with Comedian Sam Kissajukian
Overview
Winner of 'Best Comedy' & 'Directors Choice Award' at Sydney Fringe 2022.
Is art a joke? Comedian Sam Kissajukian goes through 300 paintings he made in 5 months of isolation. A comedian's take on art, the artistic process, mental health and it's ties to creativity.
Nominated for 7 awards – Sydney Fringe 2022
Sam has been working professionally as a stand up comedian for 10 years. He's toured globally in the USA, UK, Europe and all around Australia. Recently he's had a breakout year as a visual artist.
Within 3 months of going public with his art he had numerous acquisitions by international collectors, received extensive media coverage about his art, exhibitions at 107 Projects and a solo exhibition in Perth for which 25 of his works were later acquired by City of Perth to display on LCD screens for the month of August.
He recently put together a show detailing his journey into art called "300 Paintings in Lockdown" which was the Winner of "Best Comedy" and "Directors Choice Award" at the Sydney Fringe Festival 2022. This show was also nominated for 5 other awards.
---