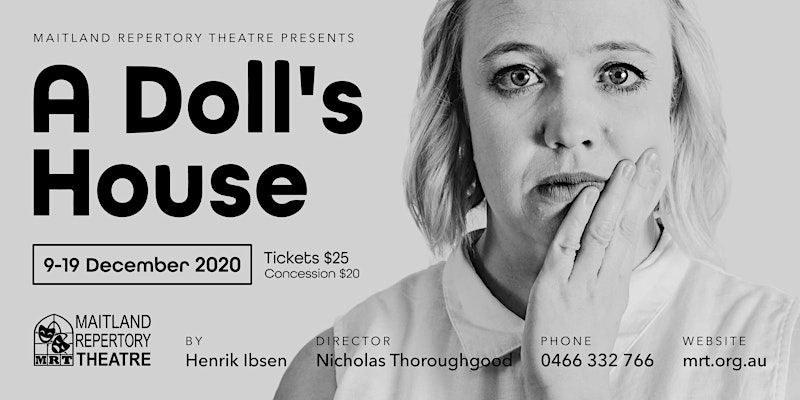 A Doll's House – Maitland Repertory Theatre
Overview
Maitland Repertory Theatre are delighted to present their return performance, Henrik Ibsen's  'A Doll's House' directed by Nicholas Thoroughgood.
Things are never what they seem; a smile doesn't mean happiness – a laugh, entertainment – a signature, power.
Nora Helmer, smiles all the time.  She laughs, she hums, she dances.  She's a song bird, a squirrel, a spendthrift.  Life is a wonderful thing in the eyes of Nora Helmer.  She loves her husband.  She'd do anything to protect him – she'd lie for him and die for him.  But could she ever let him do it for her?
Nora finds herself faced with a secret that could destroy her marriage and her husband's career.  But is that a bad thing?  Things are never what they seem.  A miracle is on the horizon, but it must never be allowed to happen.
---