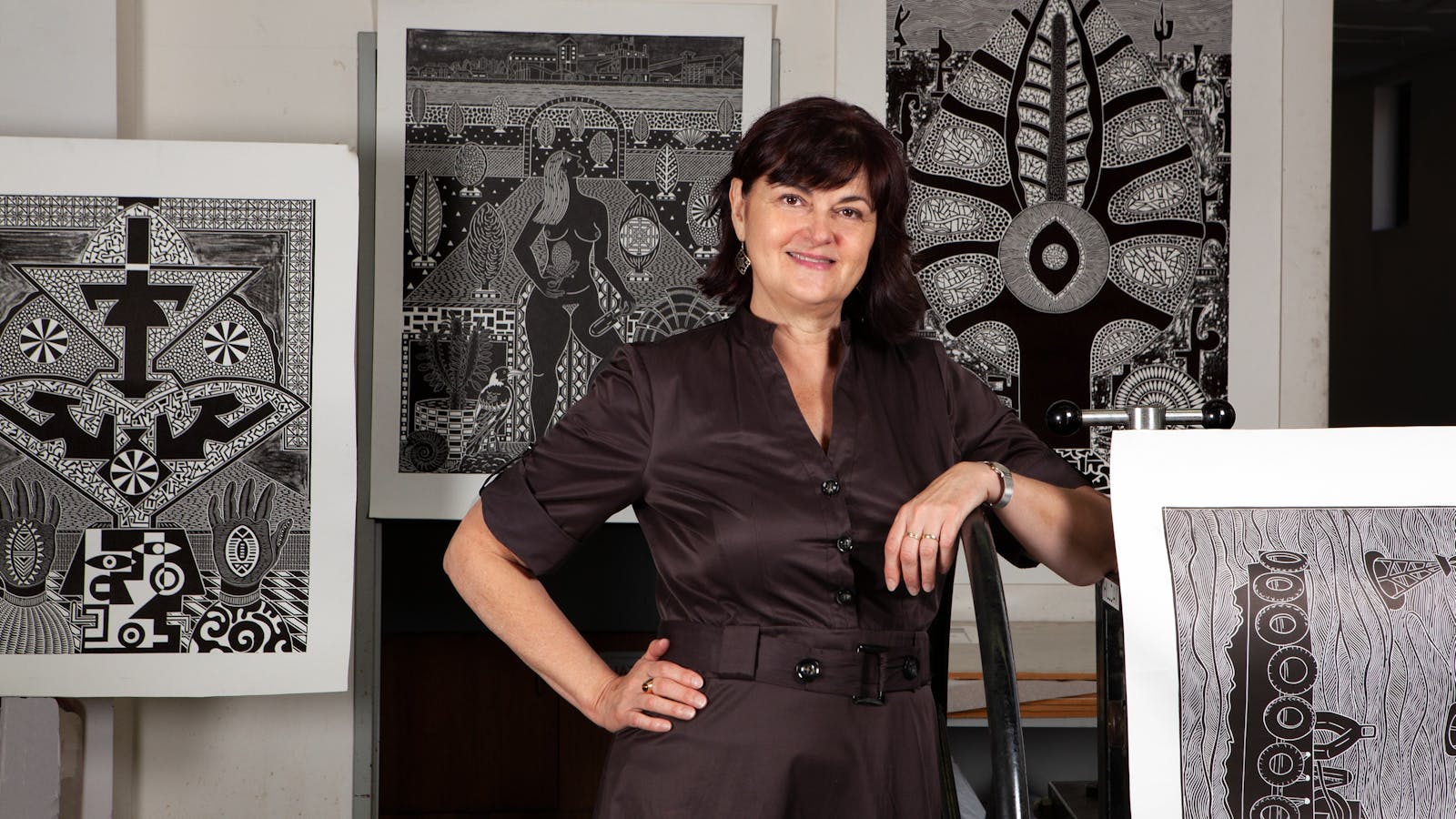 Masterclass in Relief printing using Linocuts with Vera Zulumovski
Overview
Vera Zulumovski has been making linocuts for thirty years and is no stranger to the Hunter Valley. Her work is represented in major public collections including the National Gallery of Australia.
Her Linocuts are unique for their scale, complex imagery and extraordinary cutting technique. During the workshop, Vera will provide a short discussion on how her work is made as well as show examples.
During the workshop participants will explore this bold and graphic medium through the creation of their own linocut prints. They will learn how to prepare and transfer an image and carve a lino block, then print a linocut applying colour using the reductive method.
This workshop is suitable for beginners or those with prior printmaking experience.
---