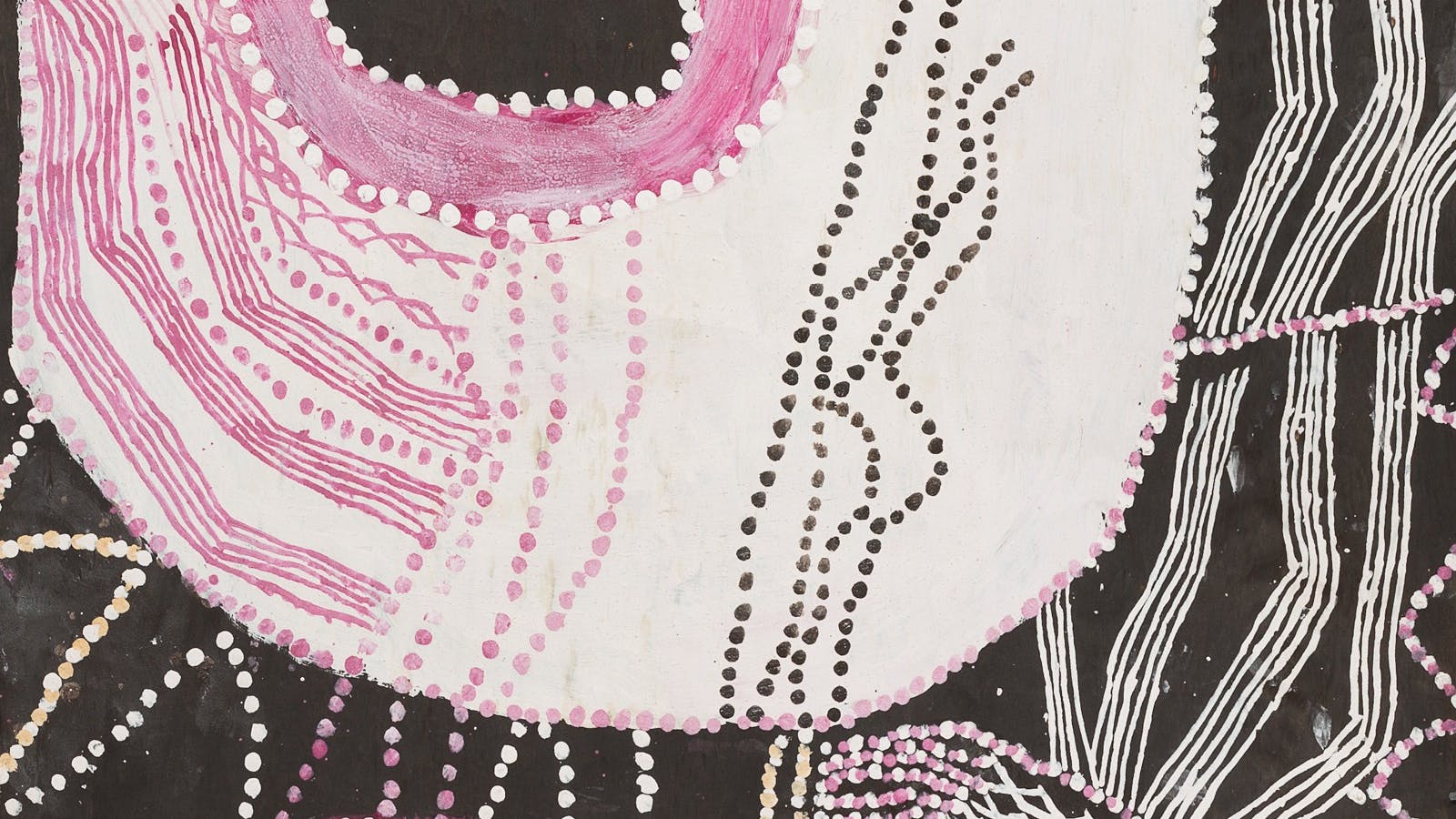 Nongirrna Marawili Daughter of the Lightning Snake
Overview
Nongirrna Marawili is regarded as one of the most important artists in Australia today. Working from the extraordinary landscape of her home in Yirrkala, north-eastern Arnhem Land, Marawili captures the atmospheric forces of water, wind and ocean as a celebration of Country and culture.
Daughter of the Lightning Snake represents a partnership between Maitland Regional Art Gallery, the Geoffrey Hassell Collection and Buku-Larrngay Mulka Centre.
The work from this exhibition is on loan from the Geoffrey Hassell Collection and facilitated by Robert Hirschmann.
---