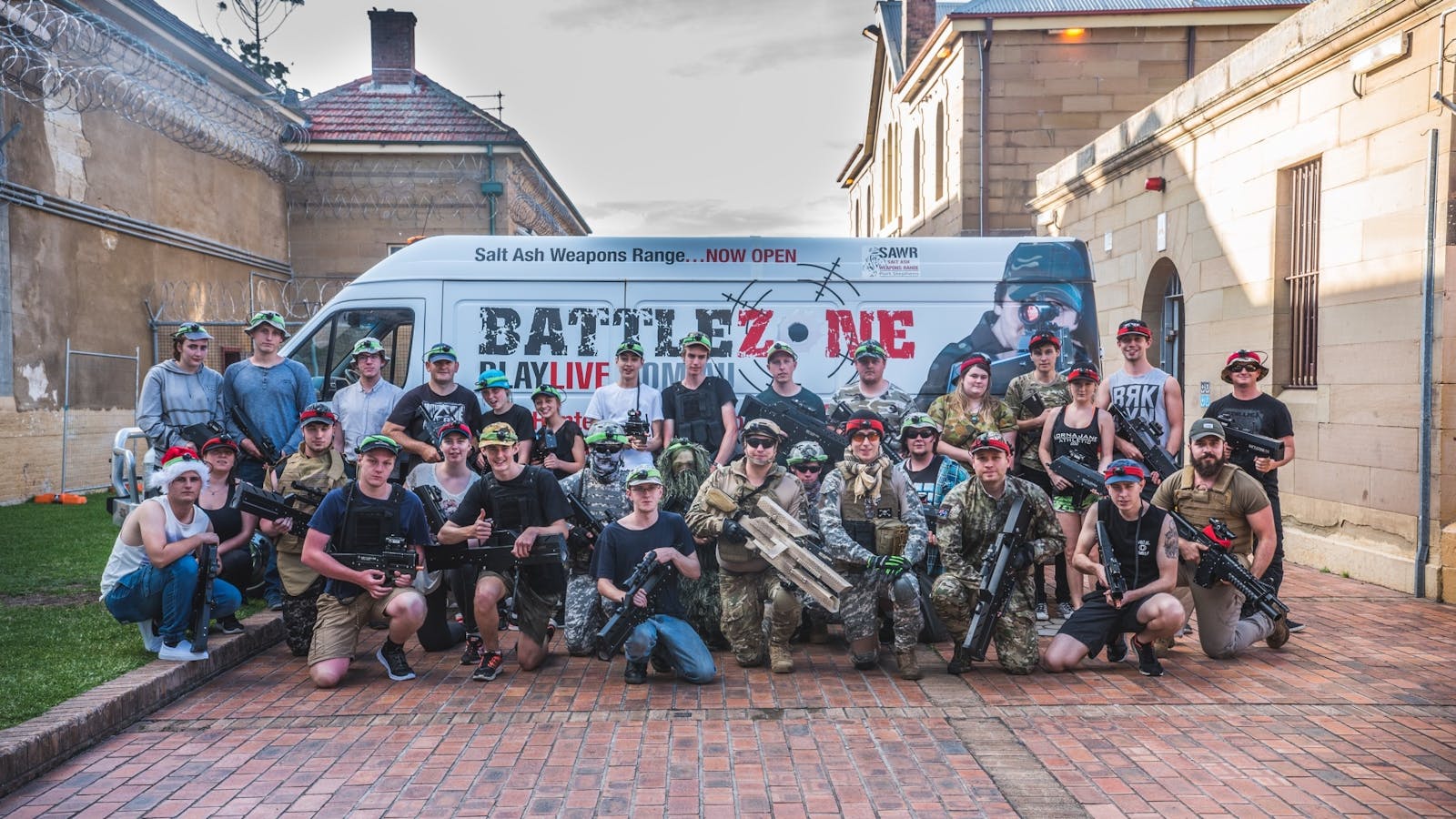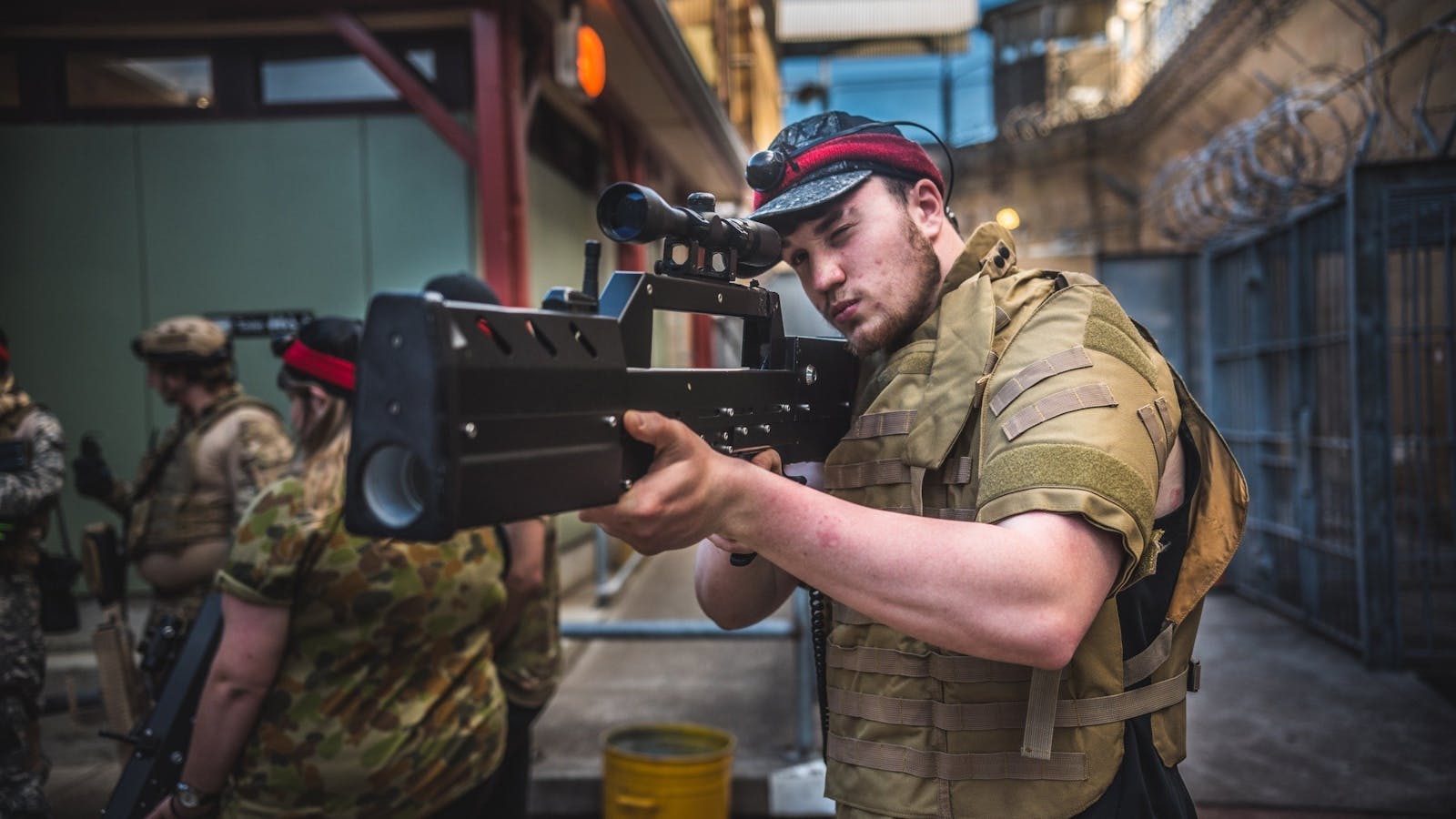 Battlezone Playlive Laser Tag
Overview
Listen up recruit, Battlezone Playlive is the ultimate live, interactive gaming experience. This is not your average laser tag. Their combat simulation games are designed for incredible immersion.
Their gaming guns are constructed from heavy-duty metal alloys for amazing realism, real optics to acquire your target, and the latest in laser skirmish software to ensure you've hit your target up to 150 metres away!
Their equipment uses sophisticated infrared and radio technology, meaning it's completely safe. There are no projectiles, no pain, and no mess.
Maitland Gaol has been home to some of Australia's most hardened and notorious criminals but closed as a correctional institution in 1998. Now the cell doors have been swung open and you can join Battlezone Playlive to experience first-hand the excitement and realism of live combat gaming!
Their full access to the gaol means no two games are ever quite the same. Will you be tasked with defending the three-storey kitchen from an onslaught, or tracking down and defusing a ticking time bomb? Their state-of-the-art gaming guns allow them to run the most interactive and immersive game types and scenarios ever imagined!
---