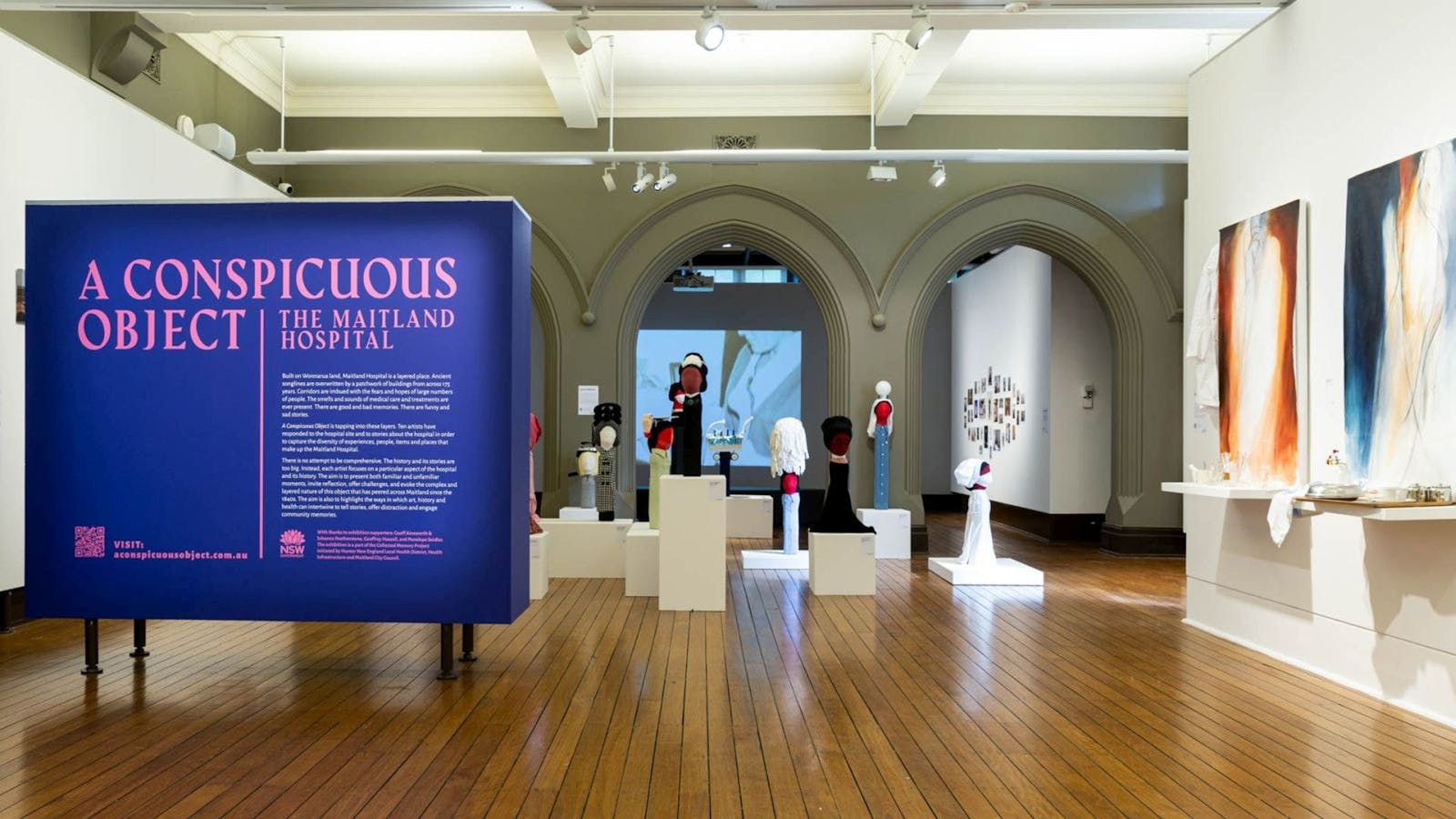 A Conspicuous Object – The Maitland Hospital Curators Talk
Overview
Join Collection Curator Cheryl Farrell as she uncovers the stories behind the artworks in the exhibition A Conspicuous Object – The Maitland Hospital.
About the exhibition:
Built on Wonnarua land, The Maitland Hospital is a layered place. Ancient songlines are overwritten by a patchwork of buildings from across 170 years. Corridors are imbued with the fears and hopes of large numbers of people. The smells and sounds of medical care and treatments are ever present. There are good and bad memories. There are funny and sad stories.
A Conspicuous Object – The Maitland Hospital taps into these layers. Ten artists were invited to respond to stories about the hospital to capture the diversity of experiences, people and places of the Hospital. The exhibition will present both familiar and unfamiliar moments, invite reflection, offer challenges, and evoke the complex and layered nature of this object that has peered across Maitland since the 1840s. The exhibition will also highlight the ways art, history and health can intertwine to tell stories, offer distraction and engage community memories.
Exhibition dates -16 October 2021 to 6 February 2022
For more information about the exhibition visit the companion website.
A Conspicuous Object is presented in partnership with Hunter New England Local Health District (HNELHD) and Health Infrastructure (HI).
---