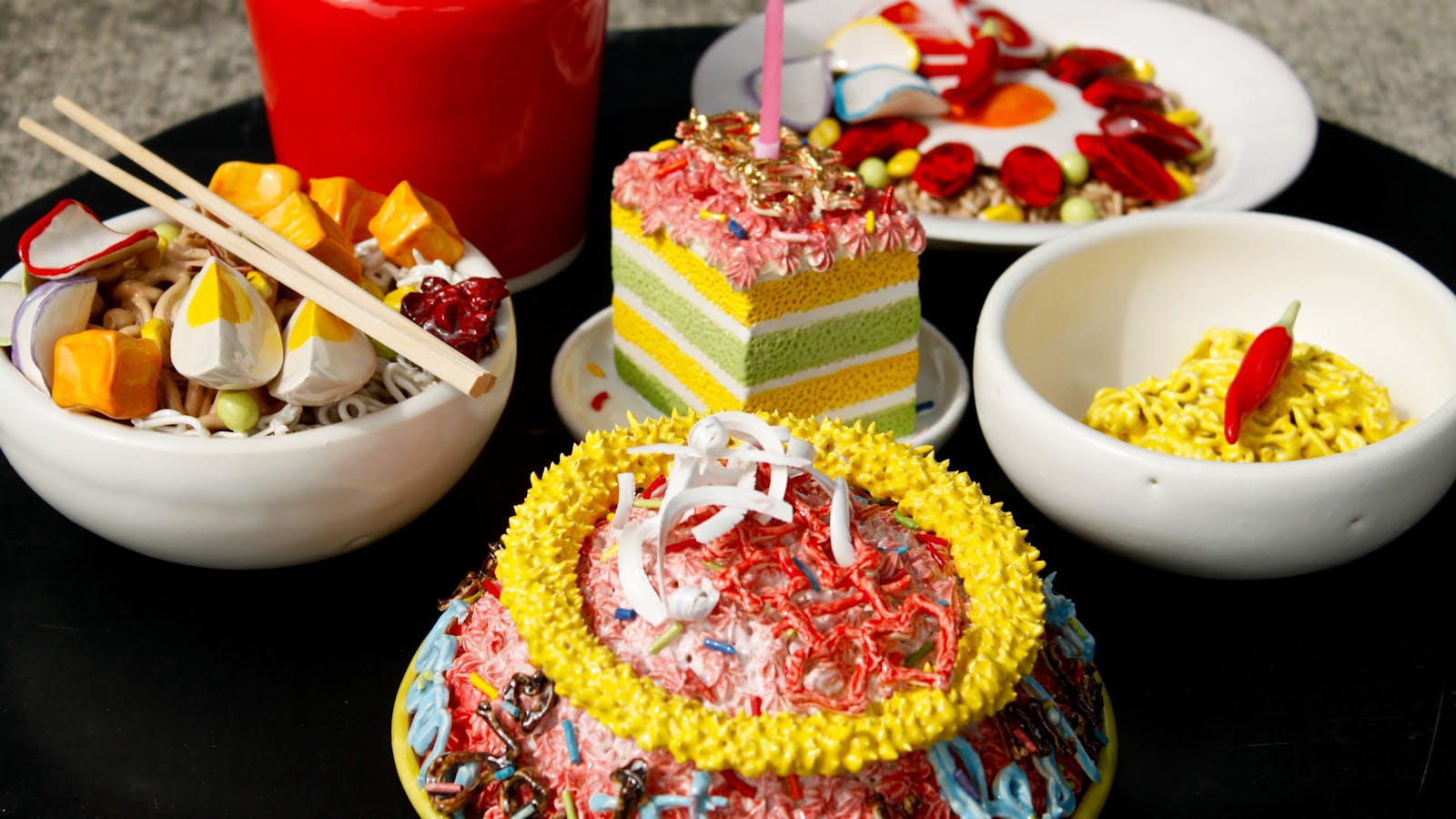 Jayanto Damanik Tan – A Little Potluck Party Pai Ti Kong with the Ghosts (double-happiness)
Overview
In Potluck Party Pai Ti Kong with the Ghosts, Jayanto draws inspiration from a family tradition experienced in everyday life – the ritual of offering food made by his mother.
These ceramic food offerings were created whilst in conversation with family and friends during COVID-19 lockdowns.
Navigating personal racial attacks, gender identity, migration and familial narratives, these charged conversations are rendered as a moving still-life ceramic 'soul foods' and offered as everyday ritual.
---