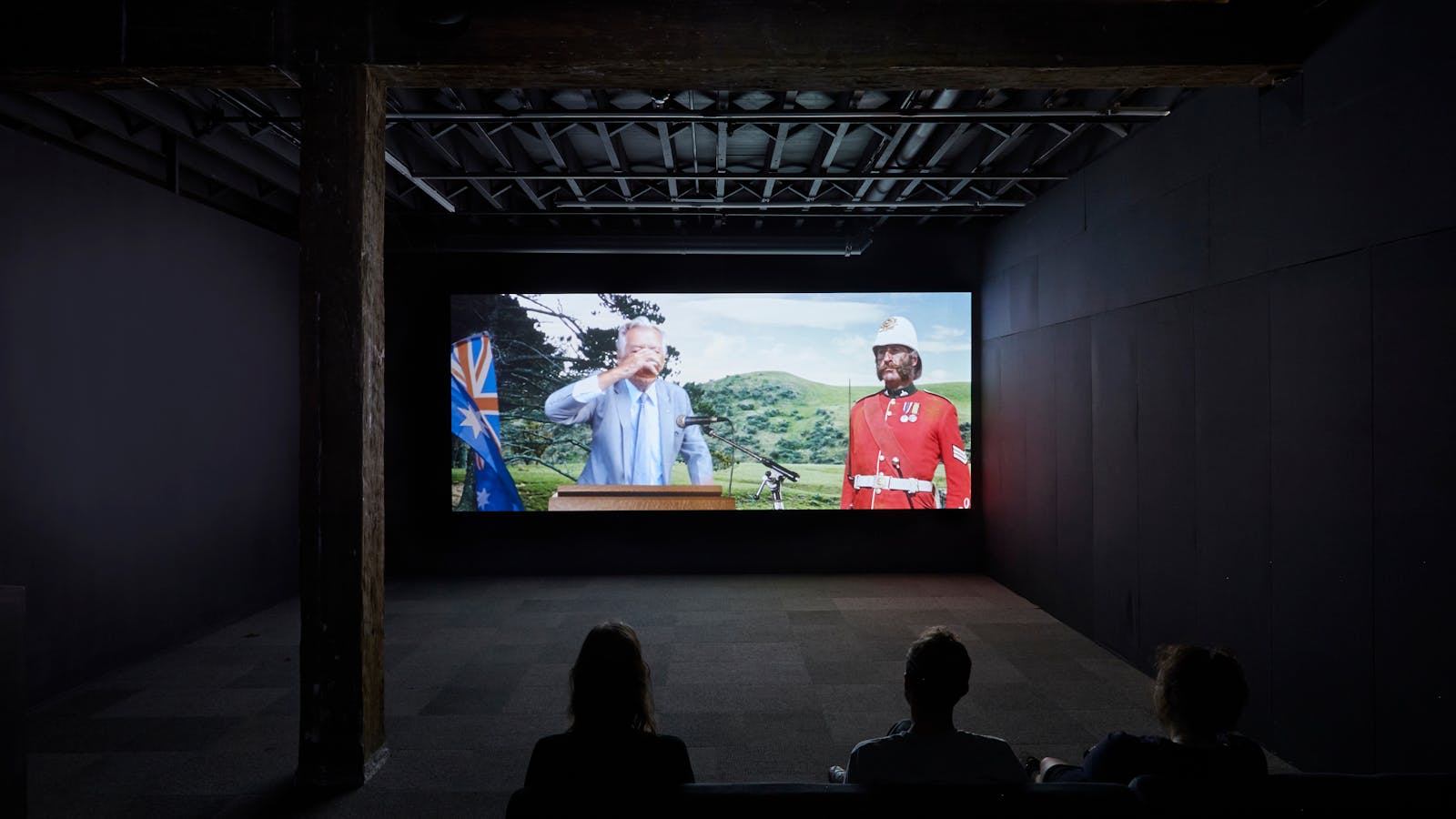 Just Not Australian Film Screening | Terror Nullius By Soda Jerk
Overview
Part political satire, part eco-horror and part road movie, Terror Nullius is a political revenge fable that offers an unwriting of Australian national mythologies. The apocalyptic desert camps of Mad Max 2 become the site of refugee detention, flesh-eating sheep are recast as anti-colonial insurgents and a feminist motorcycle gang goes vigilante on Mel Gibson. Binding together a documentary impulse with the bent plotlines of Australian film texts, Soda Jerk's revisionist history opens a wilful narrative space where cinema fictions and historical facts permeate each other in new ways.
Soda Jerk is a two-person art collective that works exclusively with sampled material and pirated cinema to make experimental documentary films.
The Screening of Terror Nullius is in Conjunction with the exhibition Just Not Australian currently on view at Maitland Regional Art Gallery from 8 May until 1 August 2021.
Just Not Australian was curated by Artspace and developed in partnership with Sydney Festival and Museums and Galleries of NSW. The exhibition is touring nationally with Museums and Galleries of NSW.
MA 15 + | 54mins
---