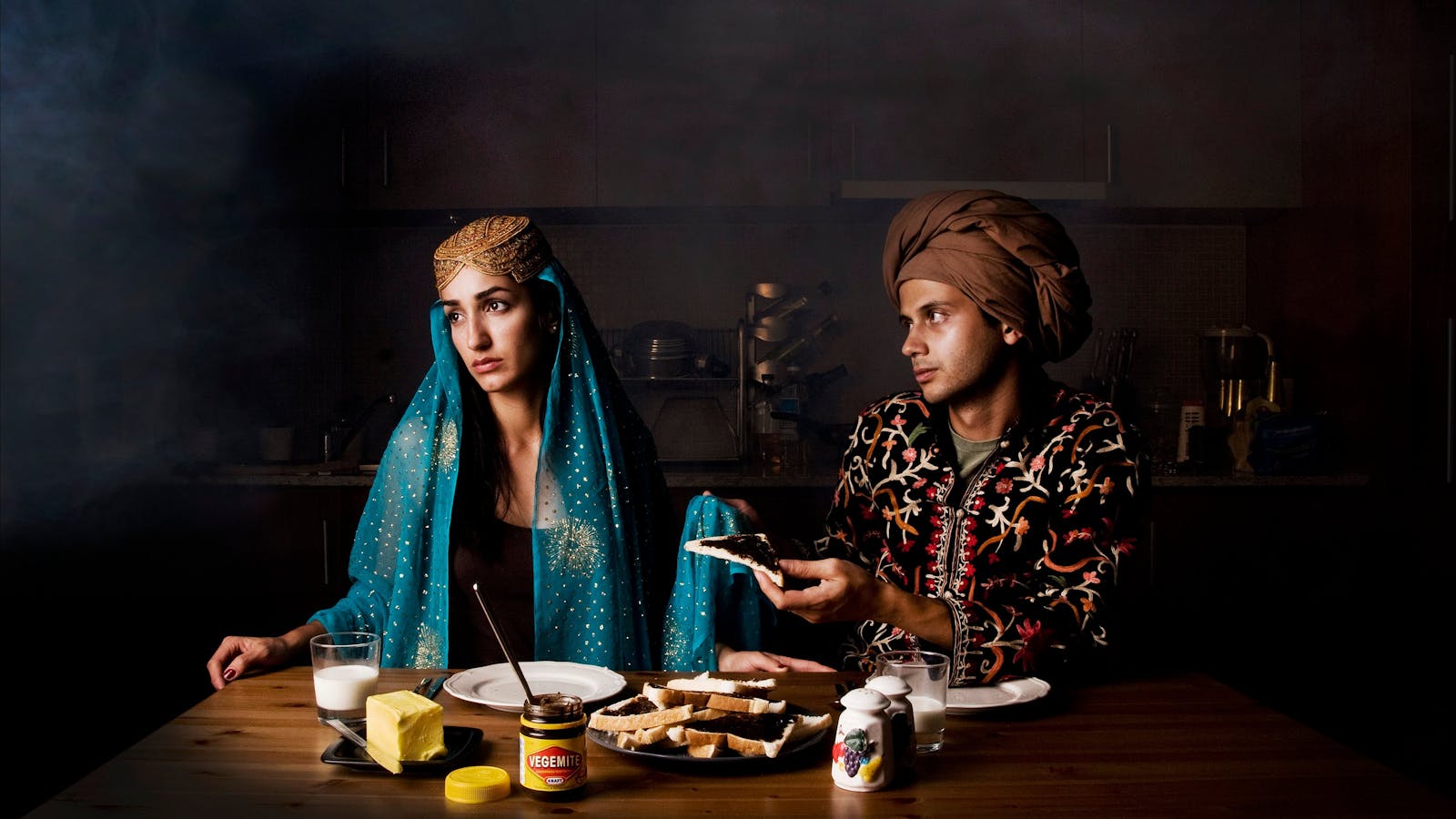 Just Not Australian
Overview
Just Not Australian brings together 20 artists across generations and diverse cultural backgrounds to deal broadly with the origins and implications of contemporary Australian nationhood. With works ranging from the late 1990s right through to newly commissioned pieces, they are united by their desire to take Australia's 'official' history to task, making space for people and events that have, often wilfully, been sidelined or omitted.
Just Not Australian was curated by Artspace and developed in partnership with Sydney Festival and Museums & Galleries of NSW.
The exhibition is touring nationally with Museums & Galleries of NSW. This project has been assisted by the Australian Government through the Australia Council for the Arts, its arts funding and advisory body.
---