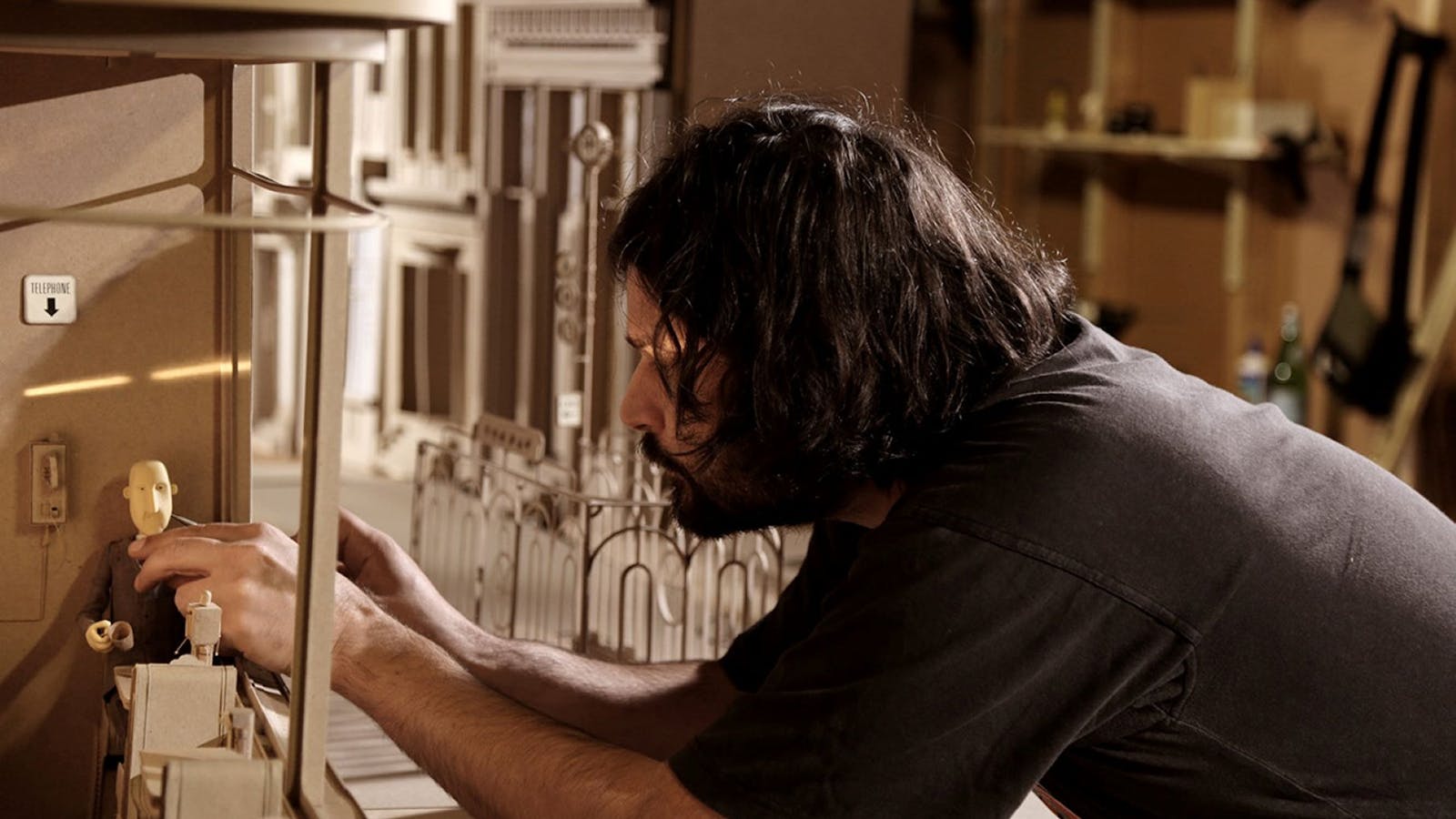 Lost Property Office
Overview
Lost Property Office reveals the insight and process of creating the meticulously hand crafted stop-motion short film by Artist and Filmmaker Daniel Agdag and Producer Liz Kearney.
The art deco, post–industrial inspired world was realised by hand through cardboard sets over 18 months. The entire film was fashioned from over 2,500 sheets of recycled cardboard, patiently hand-cut using 1,287 scalpel blades to create 1258 elaborate set pieces and delicate individual props.
The exhibition includes behind the scenes and time-lapse footage of the making of the film and and installation of the cardboard sets.
---