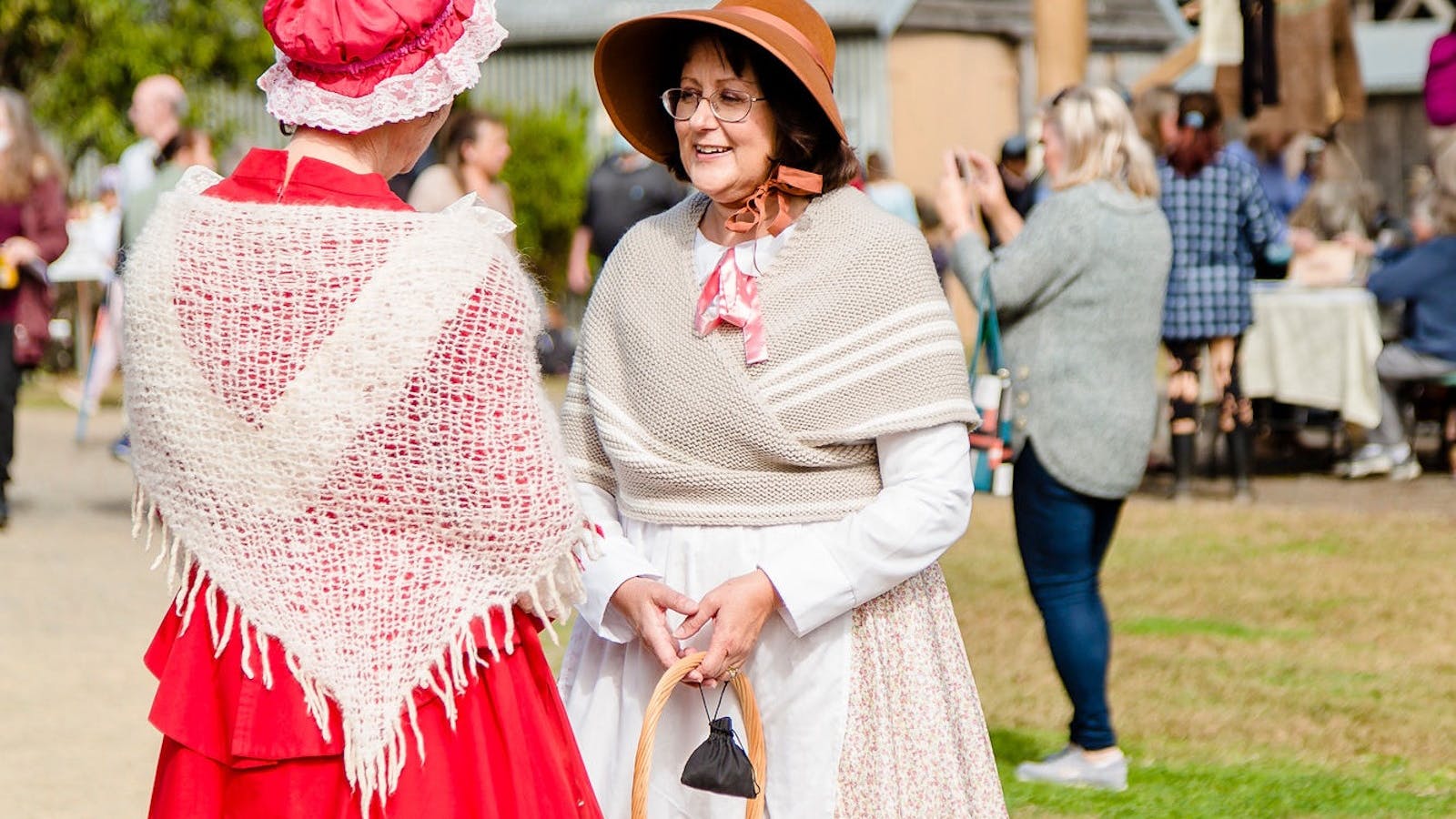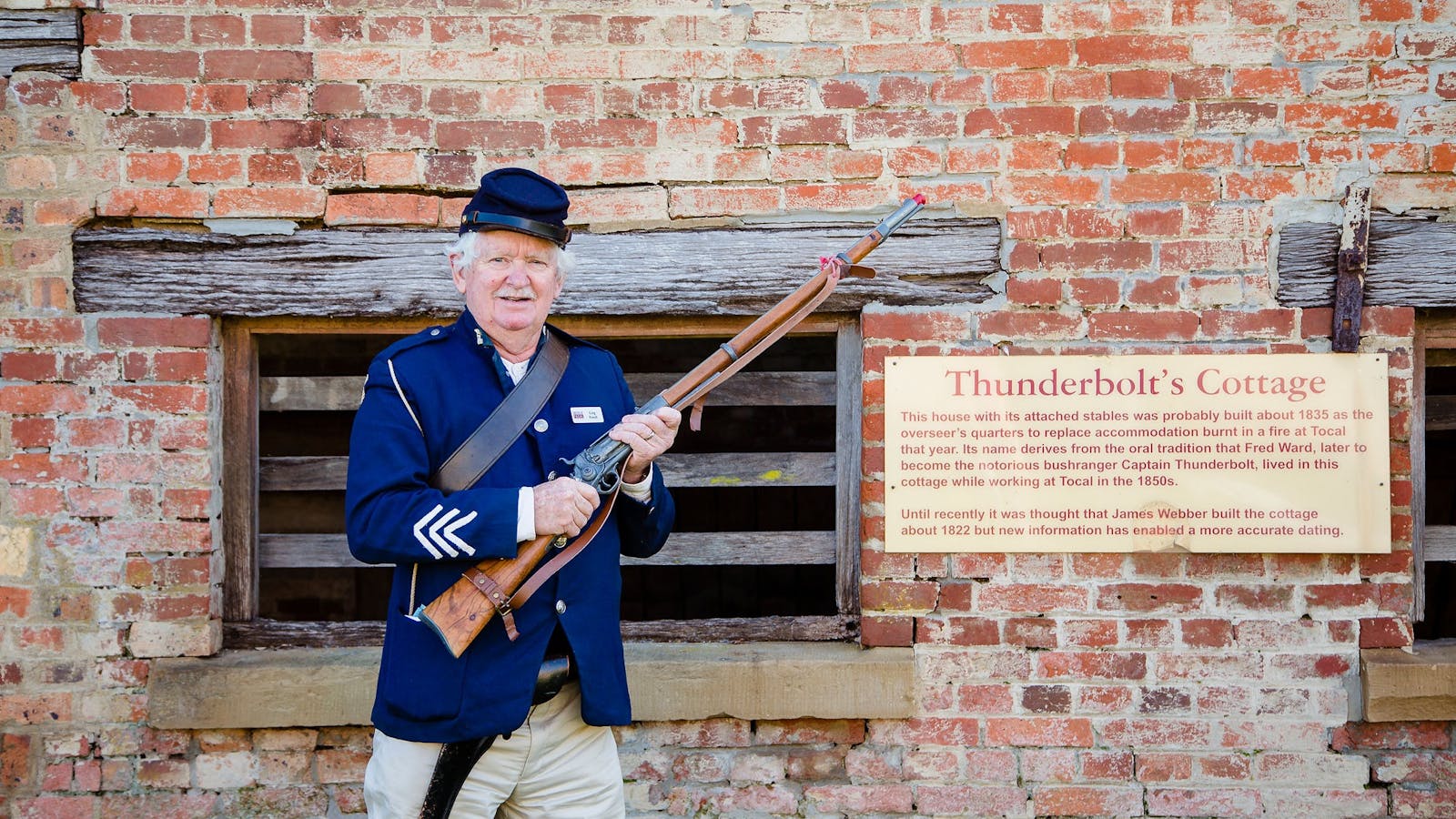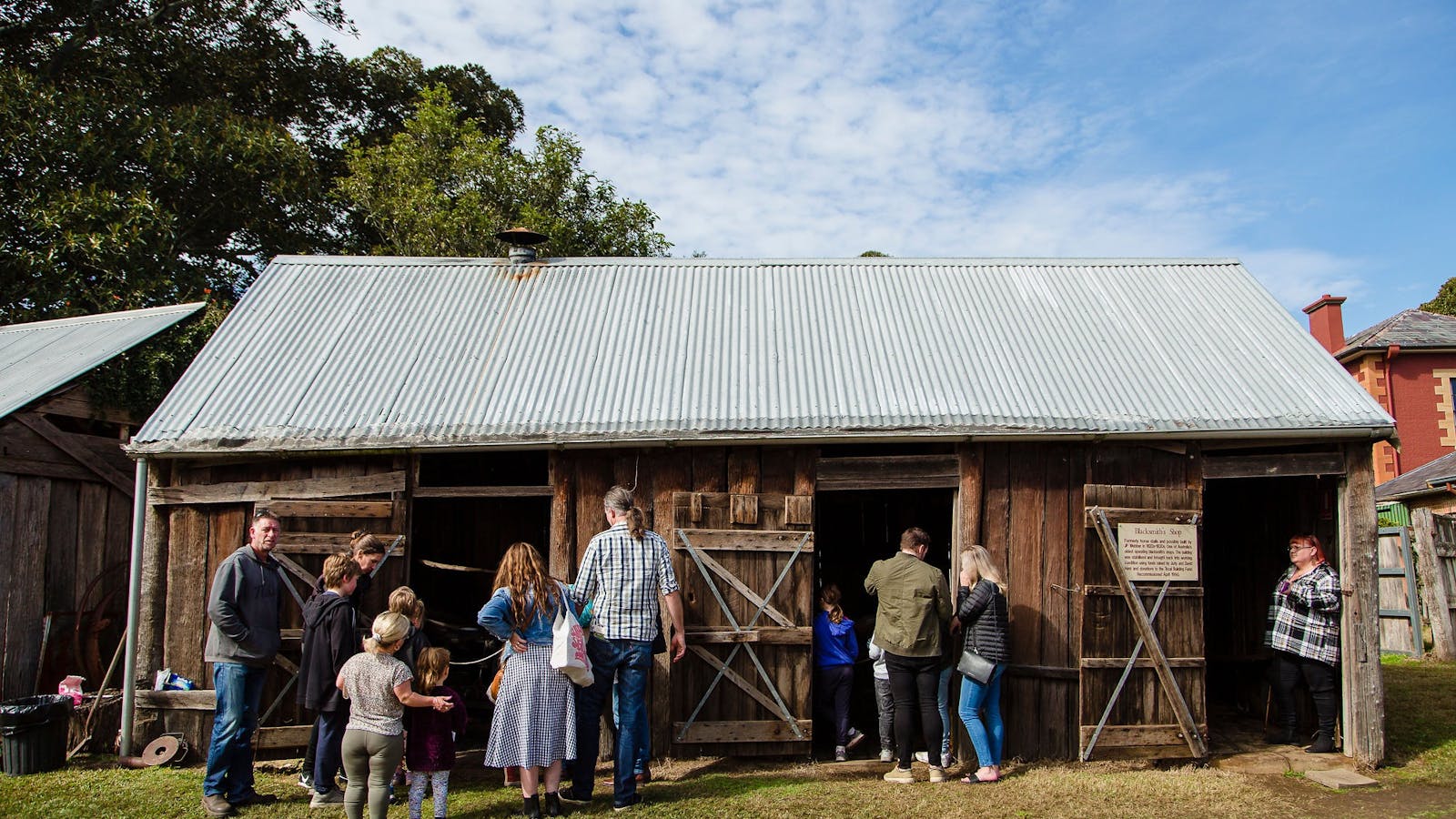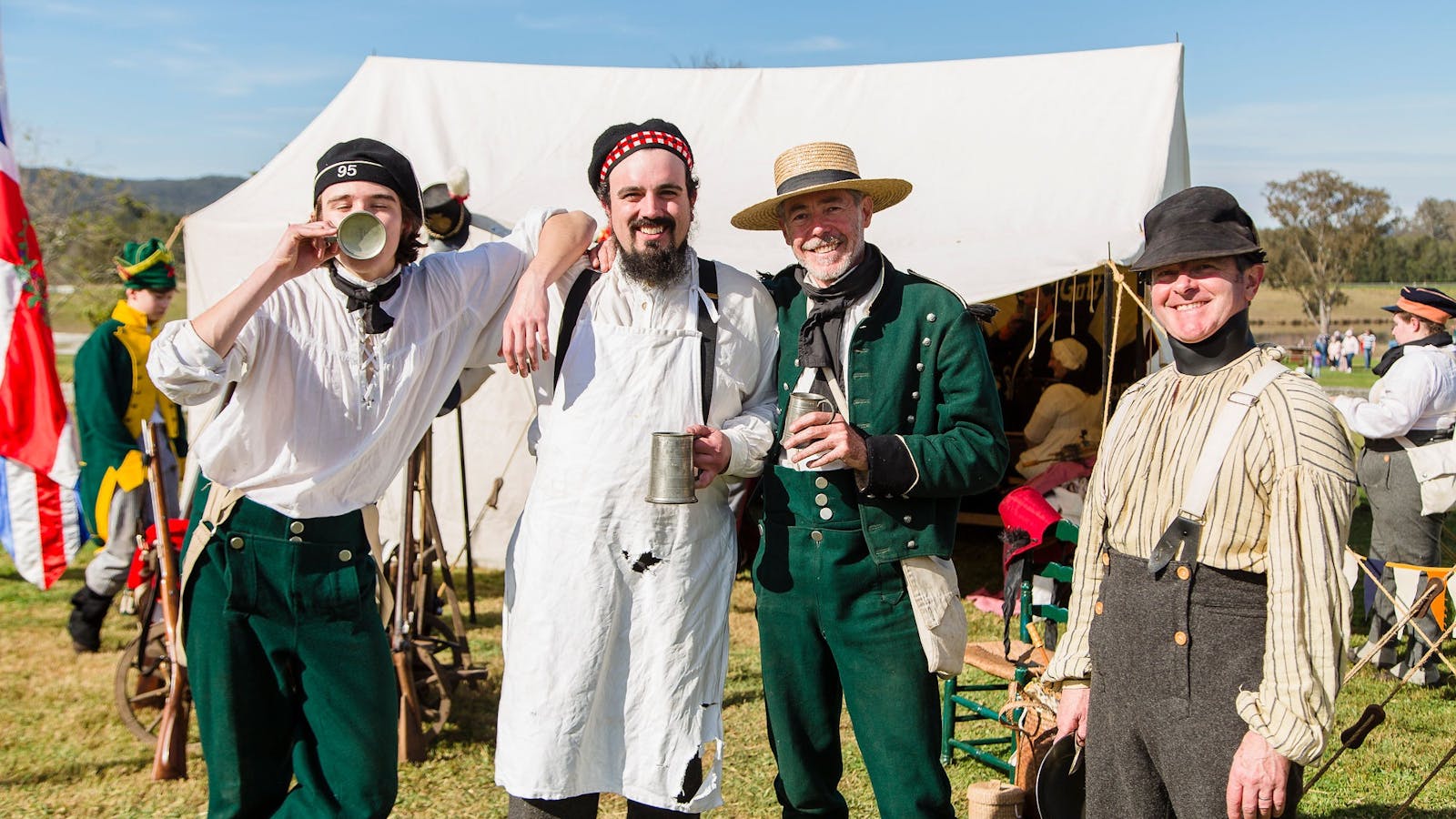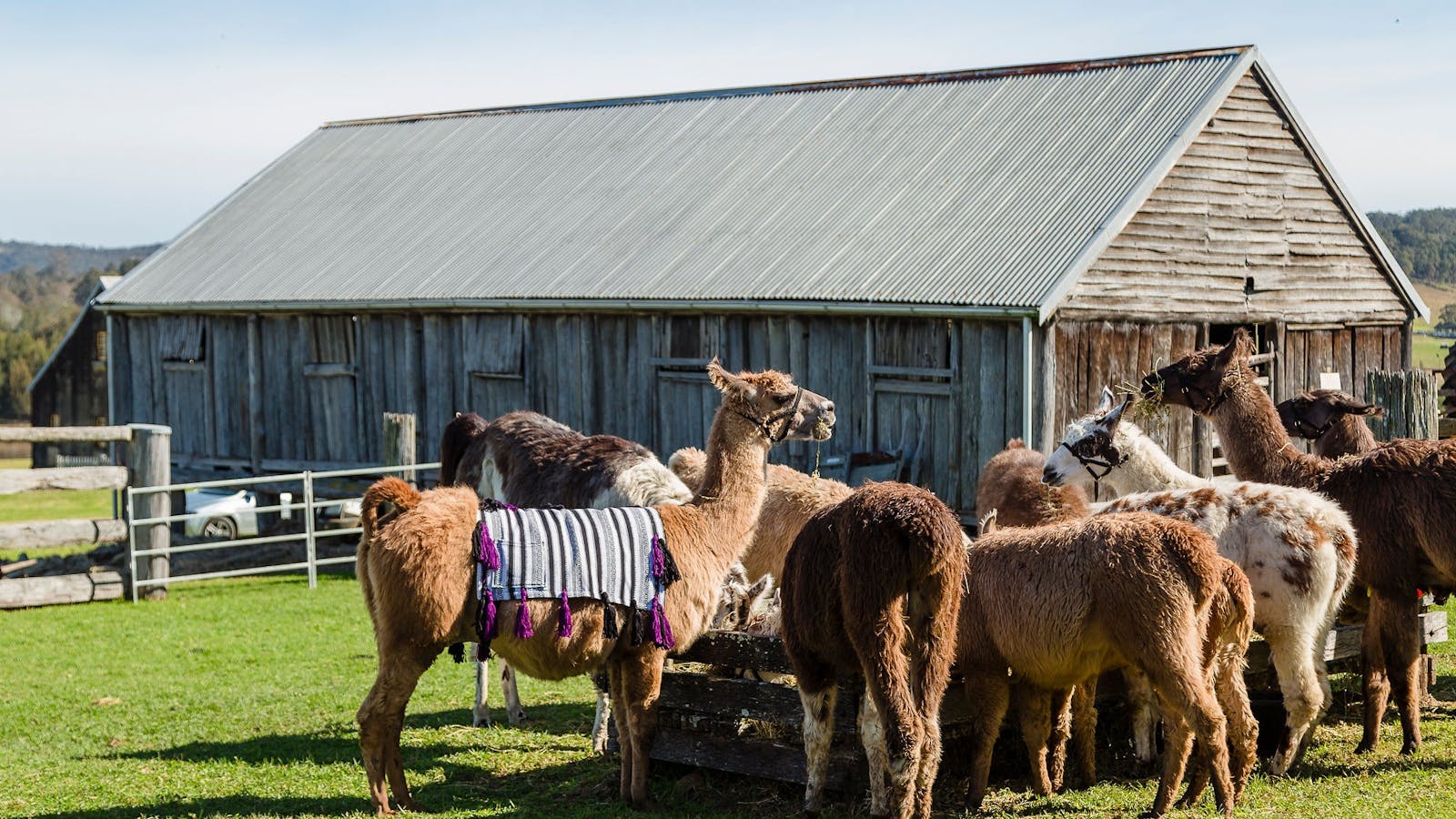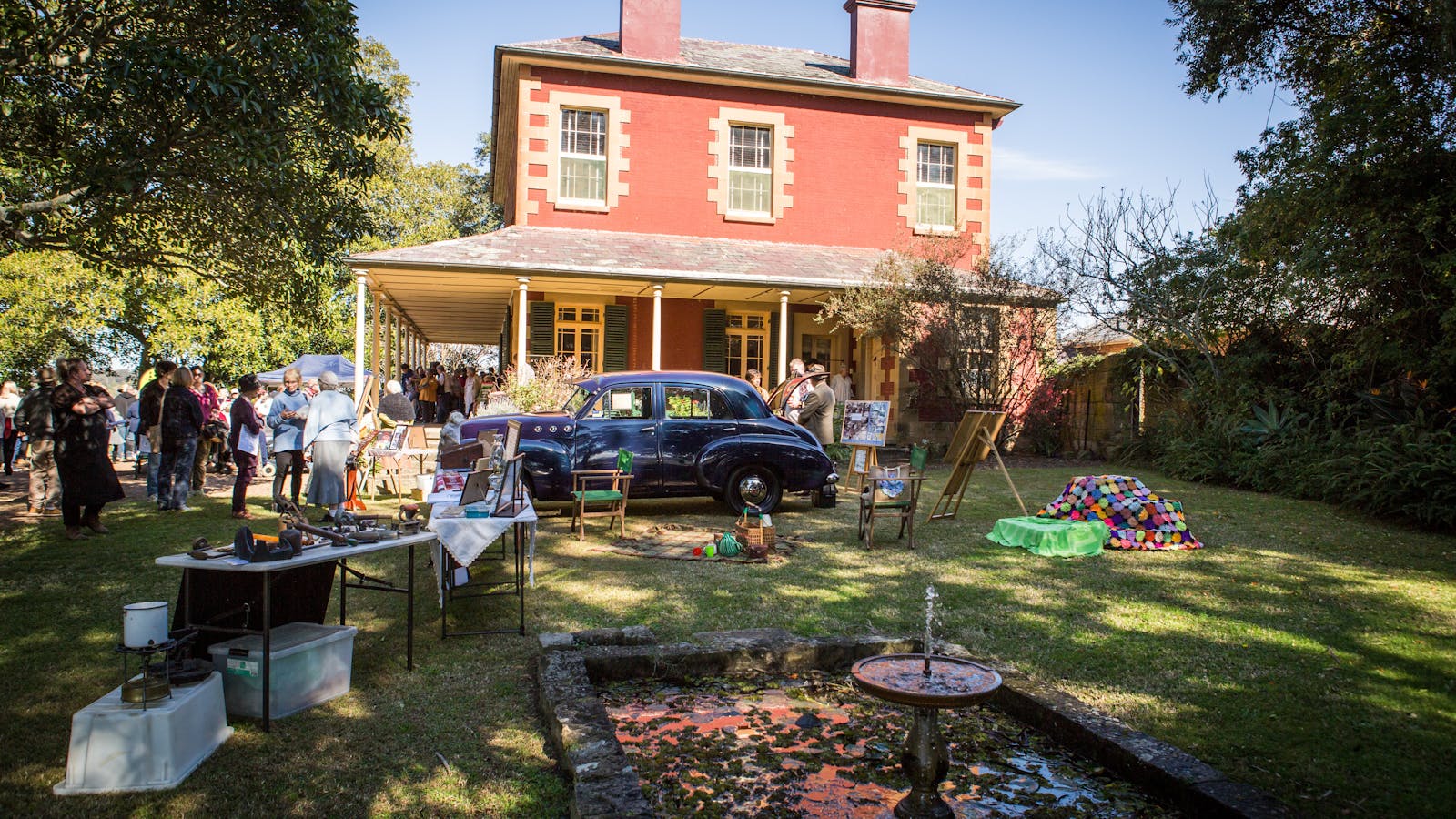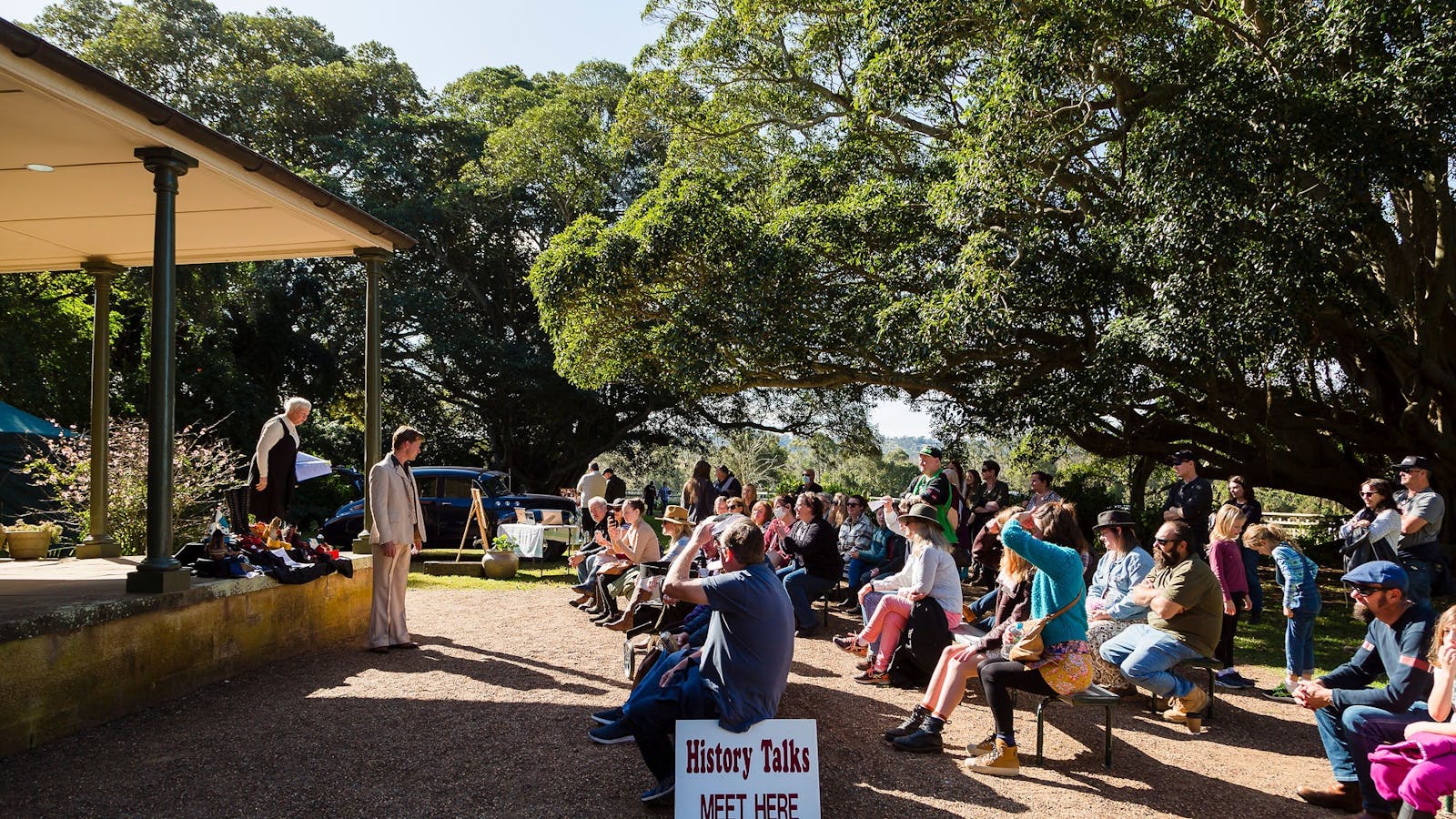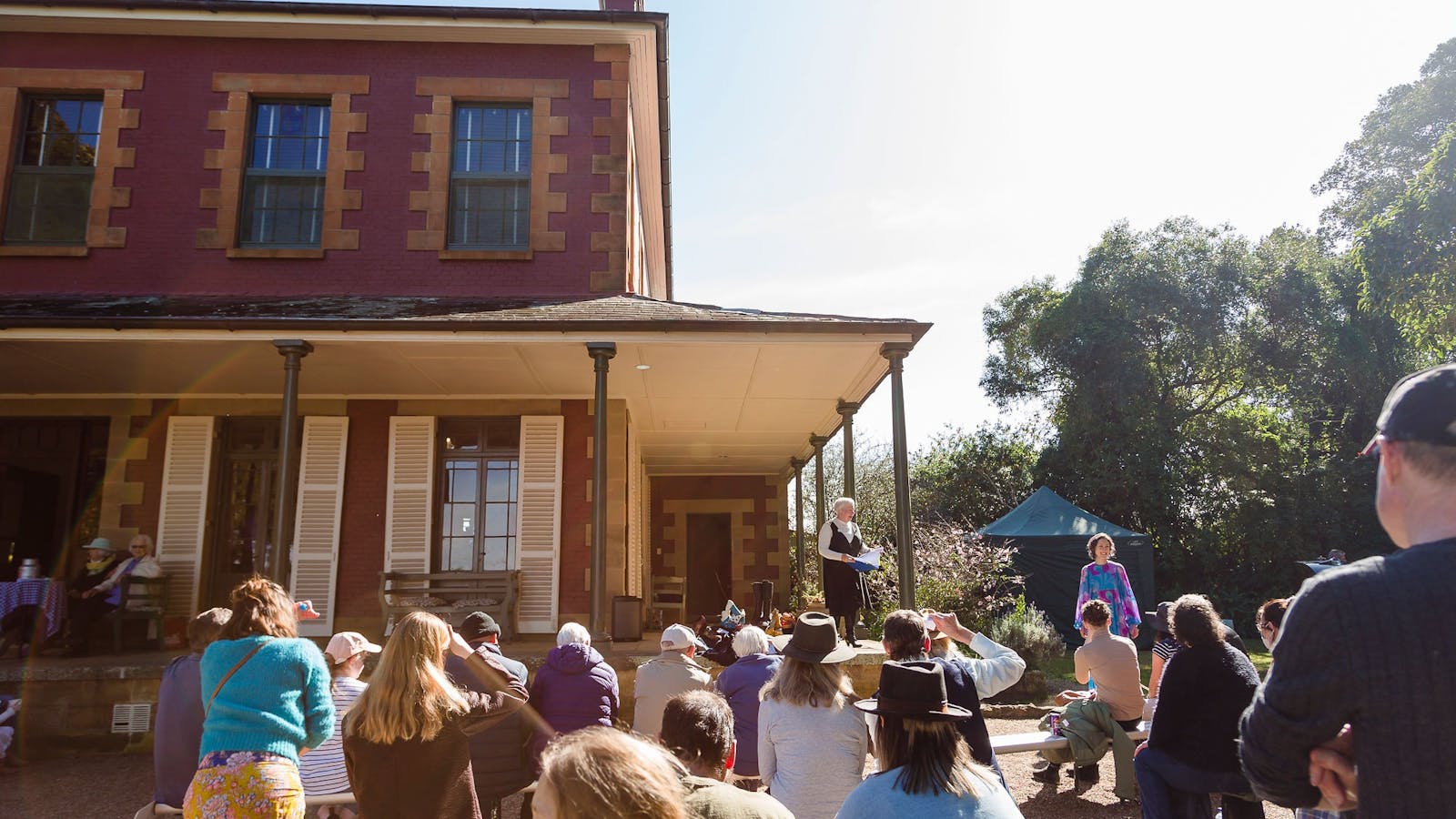 Tocal's Peek into the Past
Overview
Peek into the Past is when Tocal Homestead comes alive with the sights, sounds and smells of yesteryear. It is the perfect old worldly day out for the whole family to become immersed in nostalgia.
Music whispers across the site intermingling with the sounds of vintage machinery and the clanking of the blacksmith's hammer. The smell of freshly baked scones from the wood oven accompanied with a cup of tea is the perfect warmth you need on this winter's day out. Make sure you enjoy a piece of damper from the campfire, topped with 'cocky's joy'.
Try your hand at traditional bush games and then watch the local straw broom maker at work. Keep an eye out for the 'redcoats' of the soldiers of the 73rd Regiment of Foot; they will fire their muskets and march through the site. And they don't mind if you wander around their encampment and chat to them about what they do. Drop in to hear one of the history talks to learn how it all came about.
There are heritage clothing parades, machinery demonstrations, farm animals including calf feeding, tractors at work, and the original Rolls Royce of the Homestead on display. There will also be sheep shearing and working vintage machinery.
So much for all the family to enjoy.
---
Upcoming dates
28 July 2024 10.00 am - 5.00 pm
---