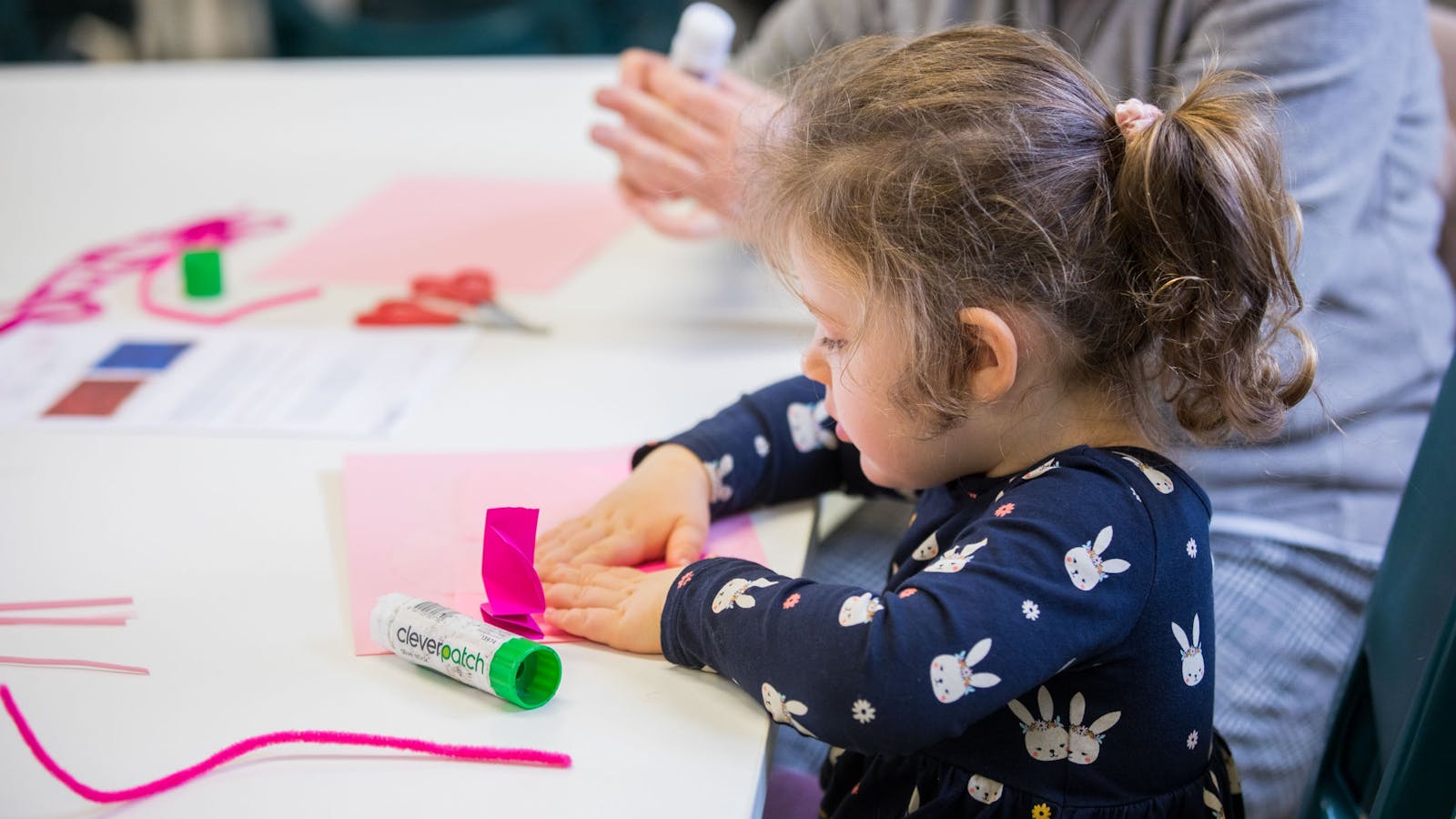 Free Art Sunday
Overview
Free Art Sunday activities are designed for kids of all ages, and as a family, you can all join in and get creative. Each activity takes around half an hour to complete.
Art Sunday is staffed by Art Tutors who encourage parents and children to add to their experience of the gallery by accessing hands-on art-making activities in a family-friendly environment.
All materials provided!
Please note:
Children cannot be left unattended during Art Sundays. If you are not at the workshop within 15 minutes of the start time your place will be given to another family. They ask if you have booked a place at Art Sunday and are not able to attend please cancel your Eventbrite booking or call the gallery on so another family can take your place. Art Materials generously provided by CleverPatch.
Art Sunday is made possible with the support of MRAG Members
---
Upcoming dates
10 December 2023 11.45 am - 12.30 pm
10 December 2023 10.30 am - 11.15 am
17 December 2023 11.45 am - 12.30 pm
17 December 2023 10.30 am - 11.15 am
24 December 2023 11.45 am - 12.30 pm
24 December 2023 10.30 am - 11.15 am
31 December 2023 11.45 am - 12.30 pm
31 December 2023 10.30 am - 11.15 am
7 January 2024 11.45 am - 12.30 pm
7 January 2024 10.30 am - 11.15 am
14 January 2024 11.45 am - 12.30 pm
14 January 2024 10.30 am - 11.15 am
21 January 2024 10.30 am - 11.15 am
21 January 2024 11.45 am - 12.30 pm
28 January 2024 11.45 am - 12.30 pm
28 January 2024 10.30 am - 11.15 am
4 February 2024 11.45 am - 12.30 pm
4 February 2024 10.30 am - 11.15 am
11 February 2024 11.45 am - 12.30 pm
11 February 2024 10.30 am - 11.15 am
18 February 2024 11.45 am - 12.30 pm
18 February 2024 10.30 am - 11.15 am
25 February 2024 10.30 am - 11.15 am
25 February 2024 11.45 am - 12.30 pm
Show more
Show less
---