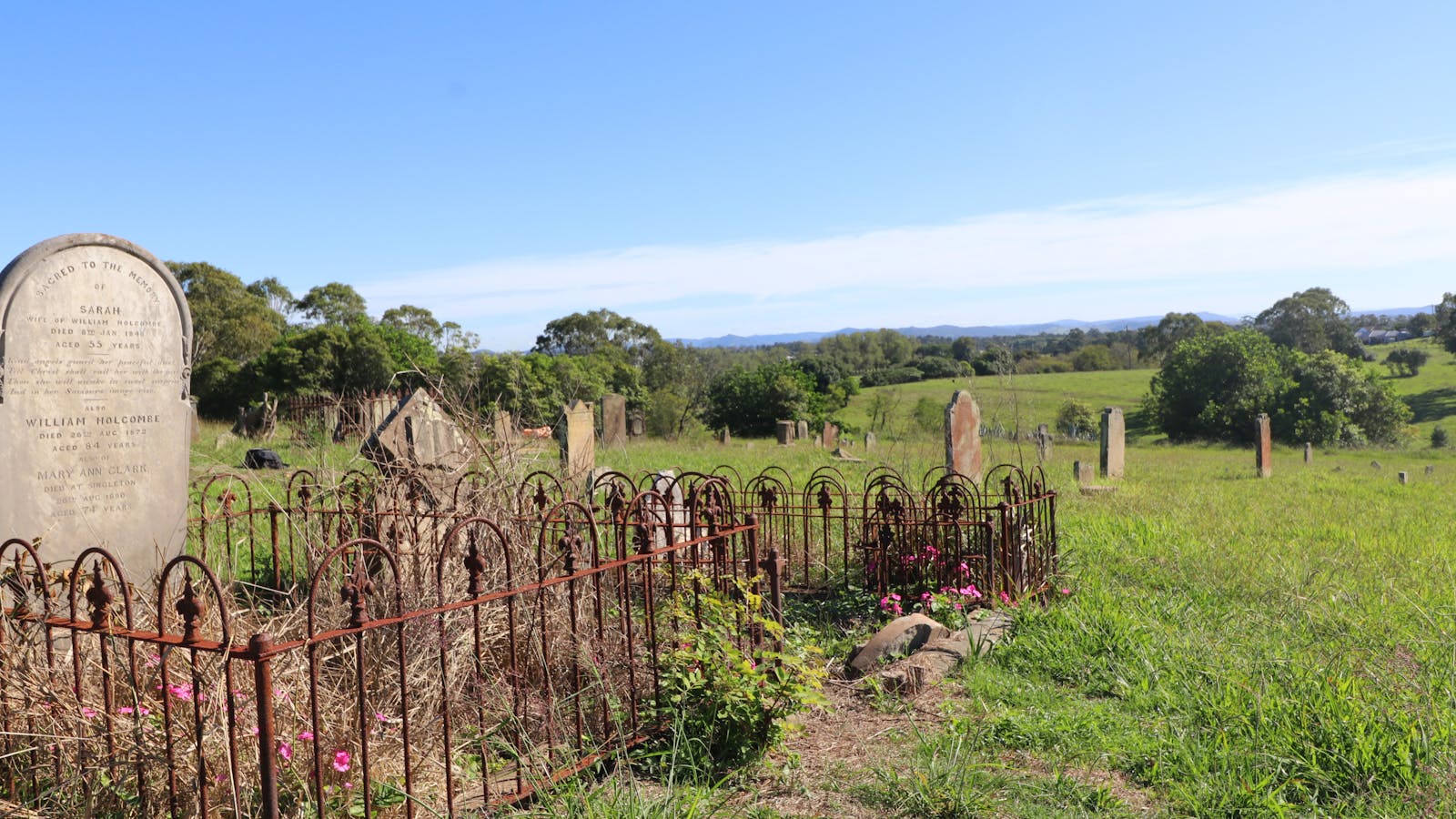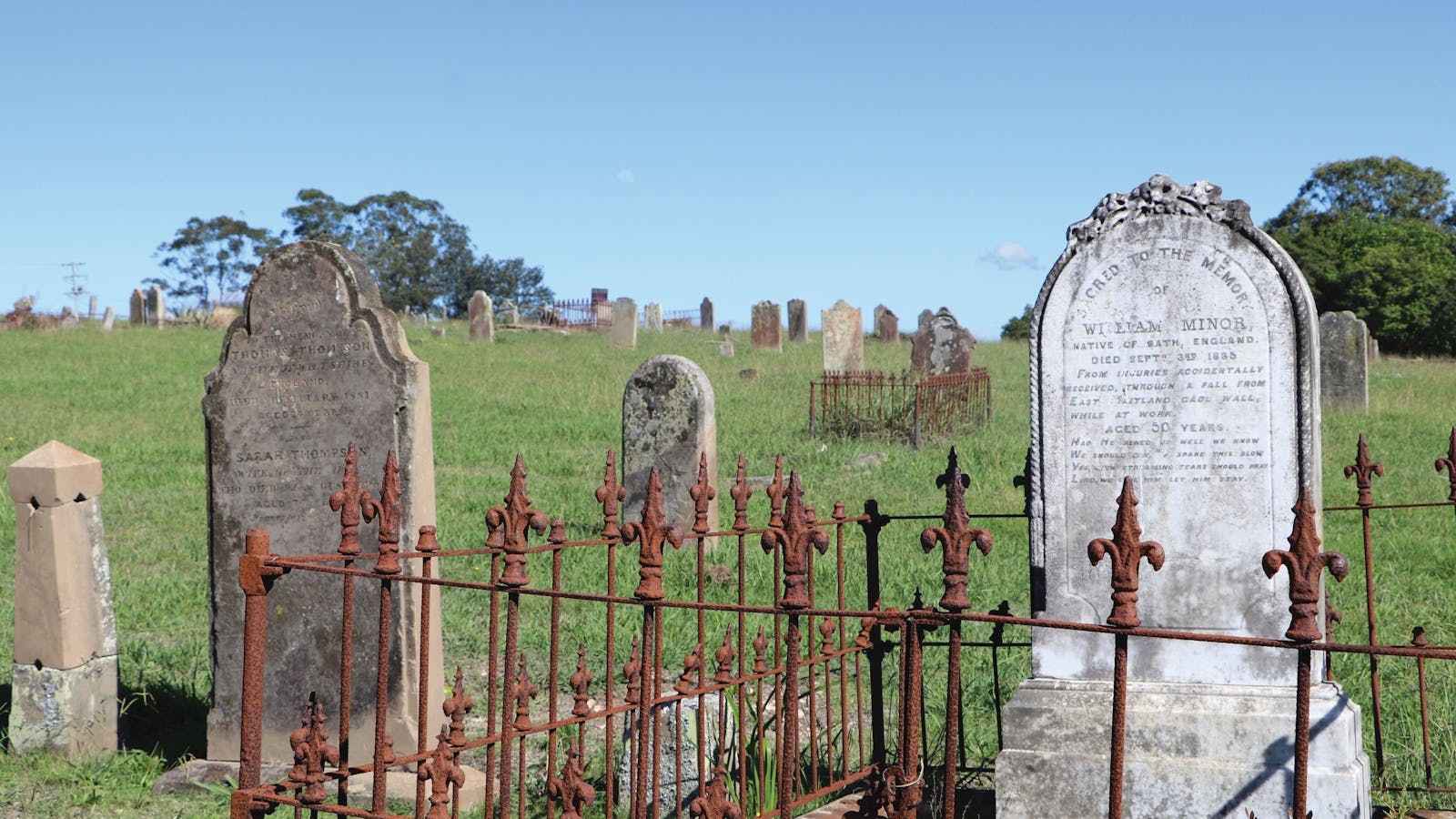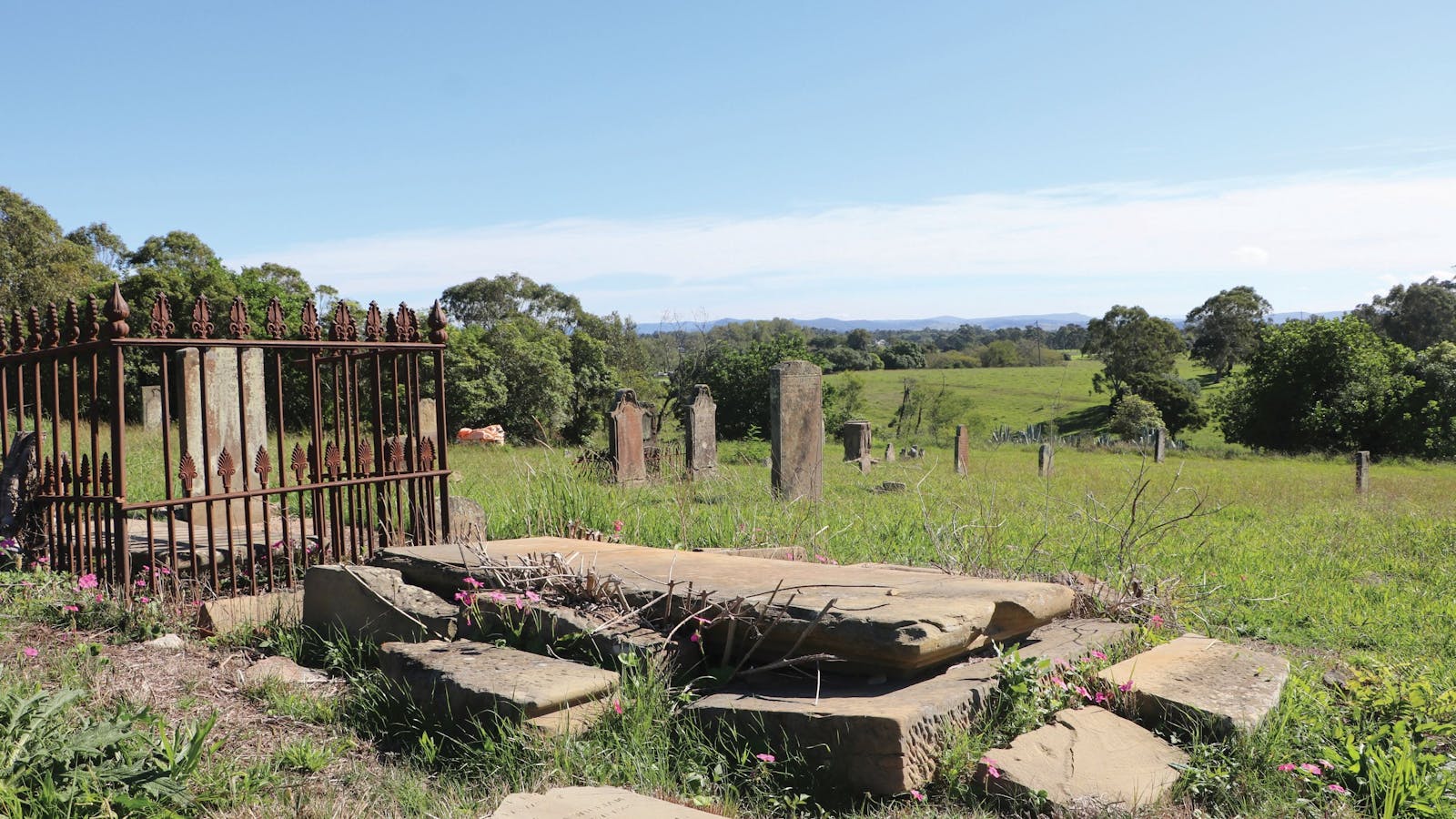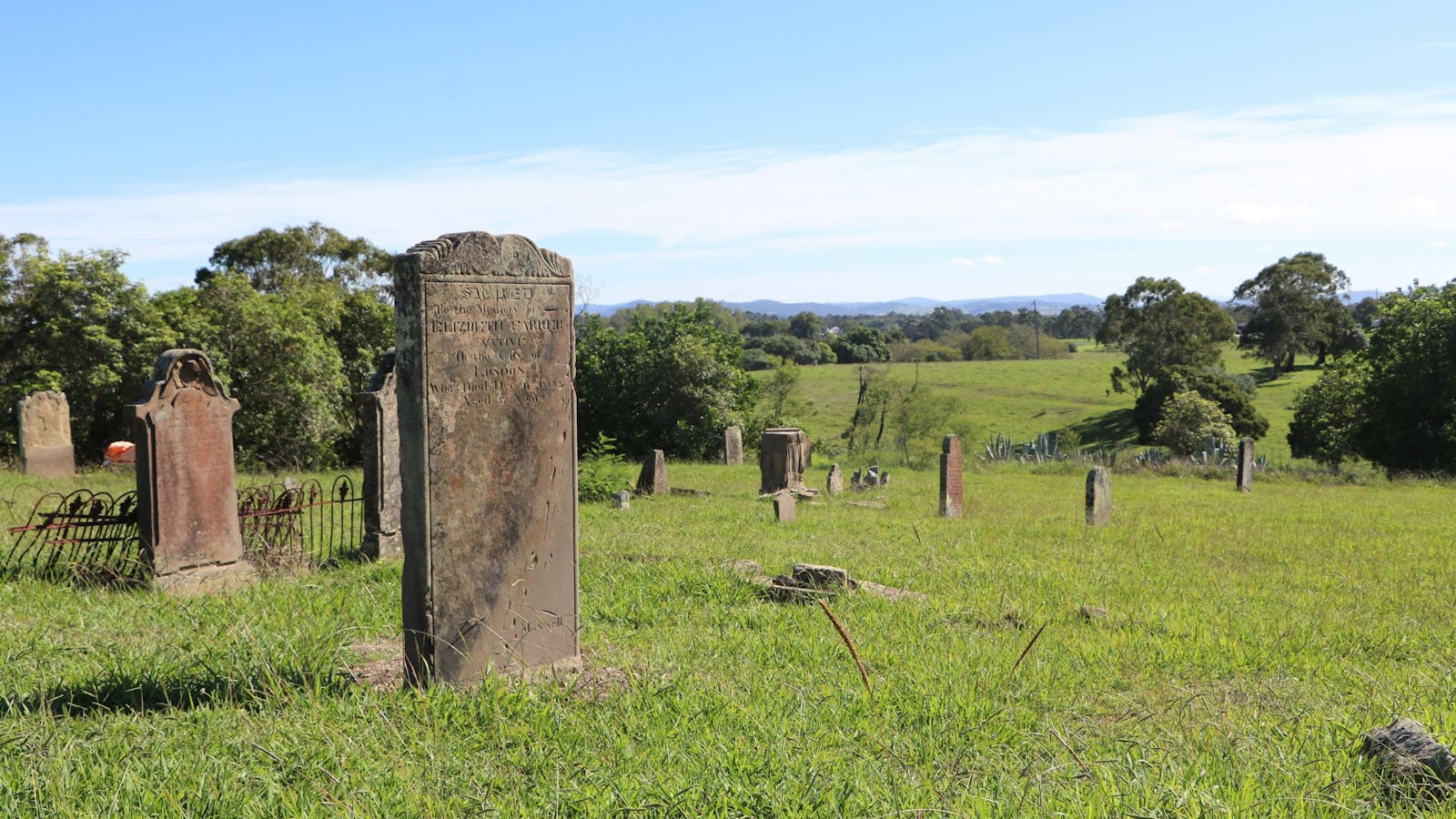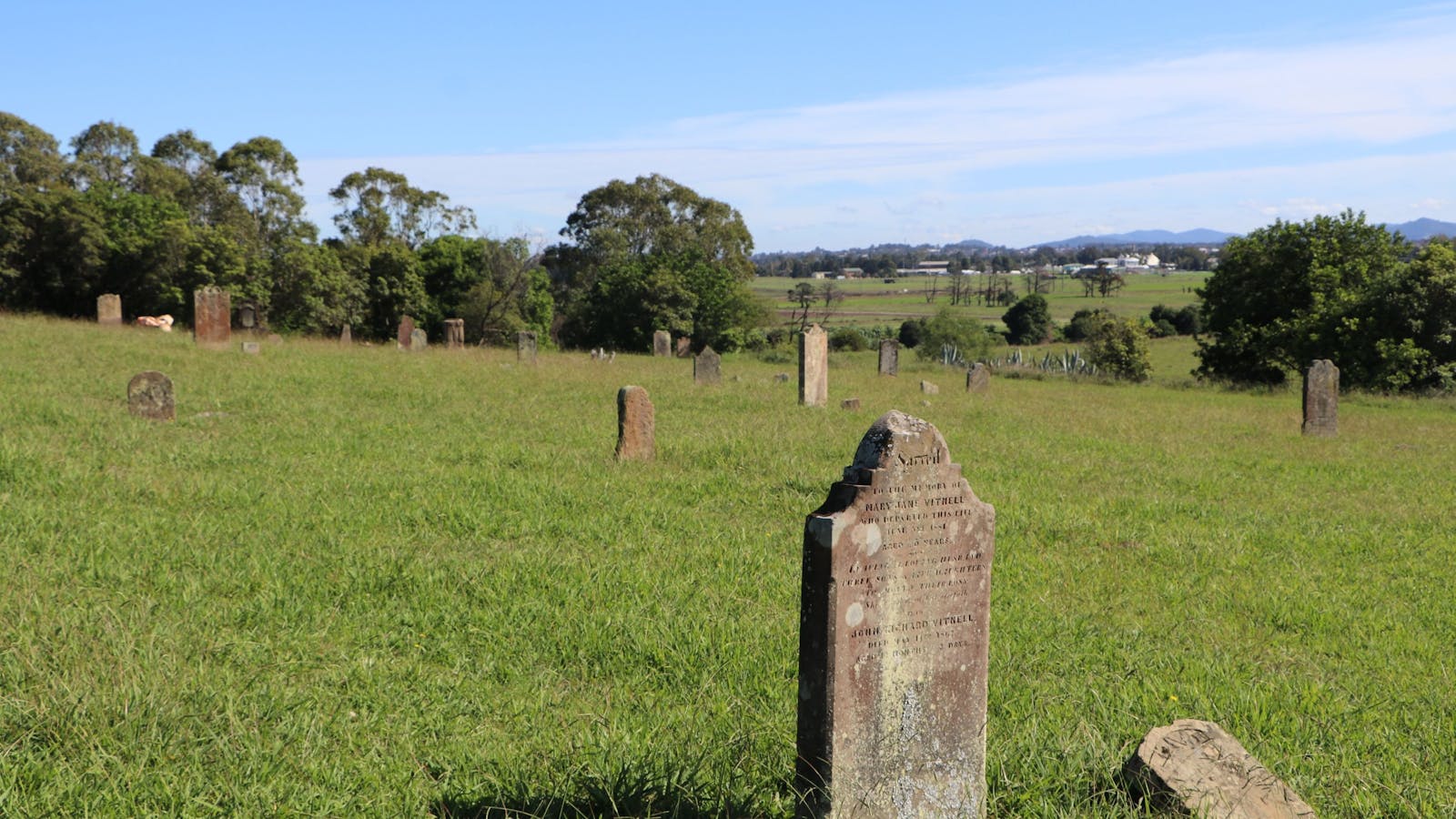 Glebe Cemetery
Overview
Glebe Cemetery is Maitland's oldest burial ground with the earliest recorded burial in 1830, although earlier unmarked graves are likely. Its monuments form a record of the early families of the district.
The adjacent quarry, established by 1835, provided stone for the first St Peter's Church, the Catholic Chapel, private dwellings and headstones for the cemetery.
Greeted with an open green field, visitors will need to walk down a grassy slope and across a quaint wooden bridge to find an array of headstones. It is suspected that famous architect Francis Greenway is buried in the cemetery.
The cemetery is listed on the NSW State Heritage Register and conservation works are being undertaken to preserve the cemetery.
---