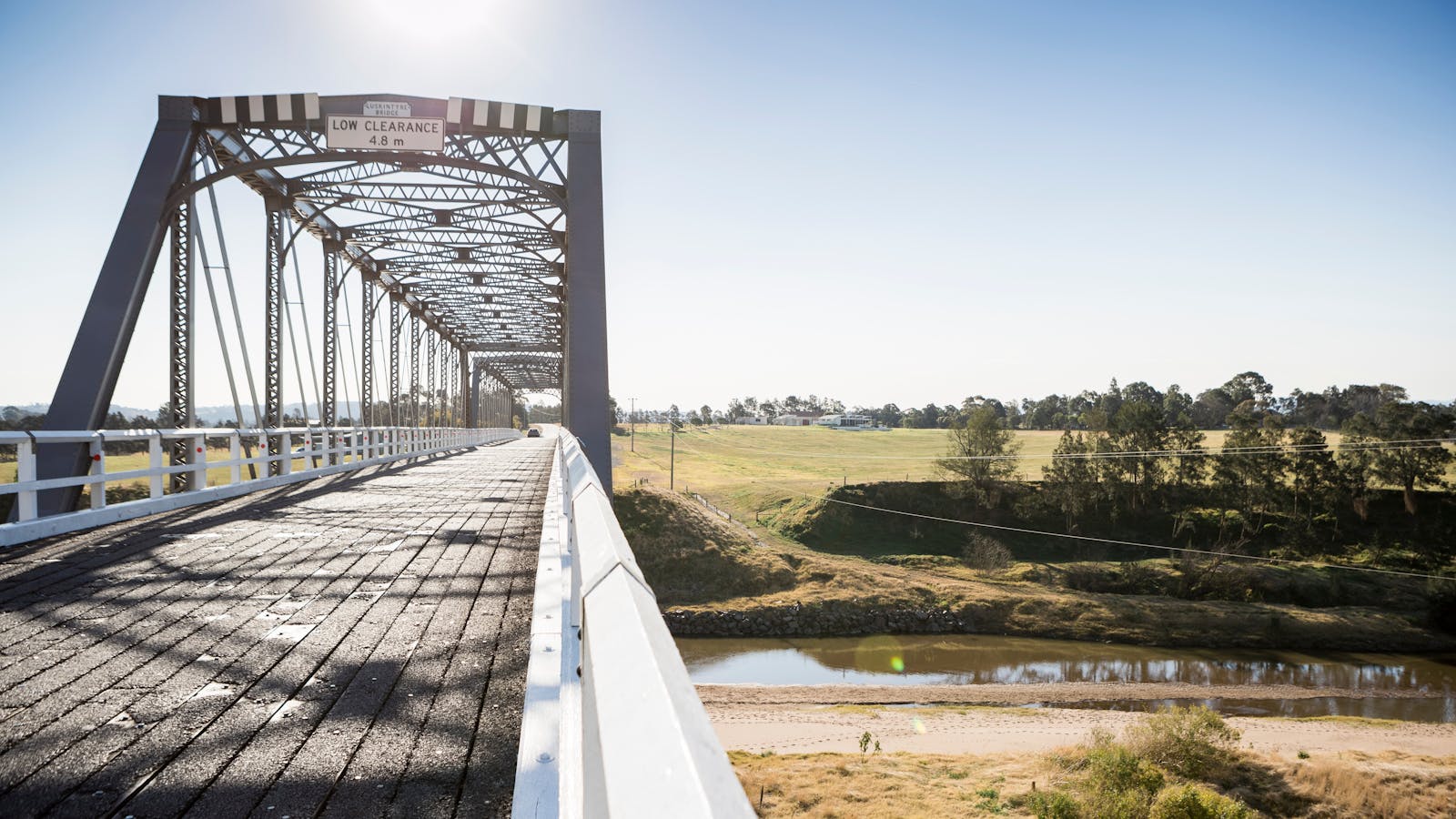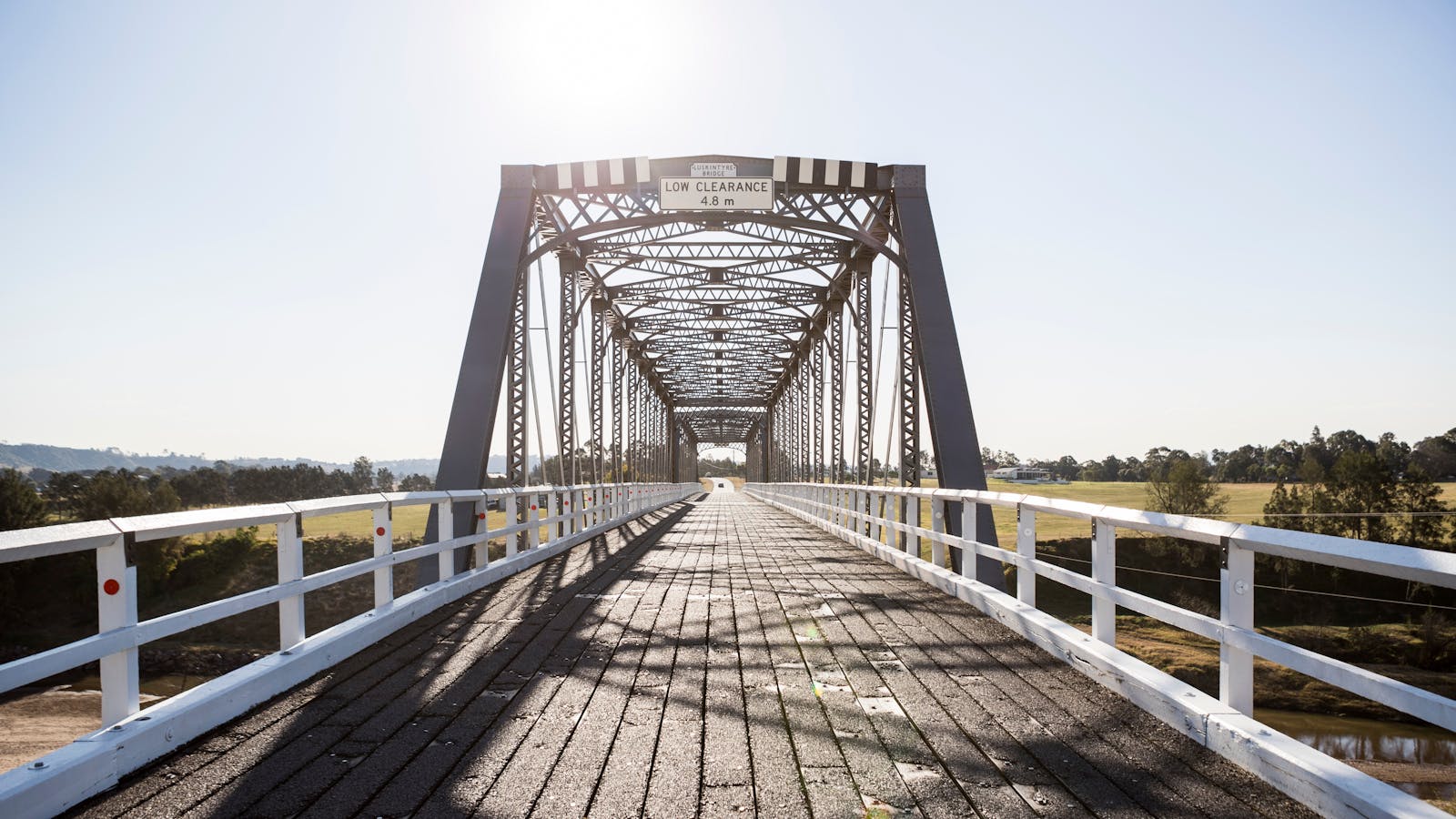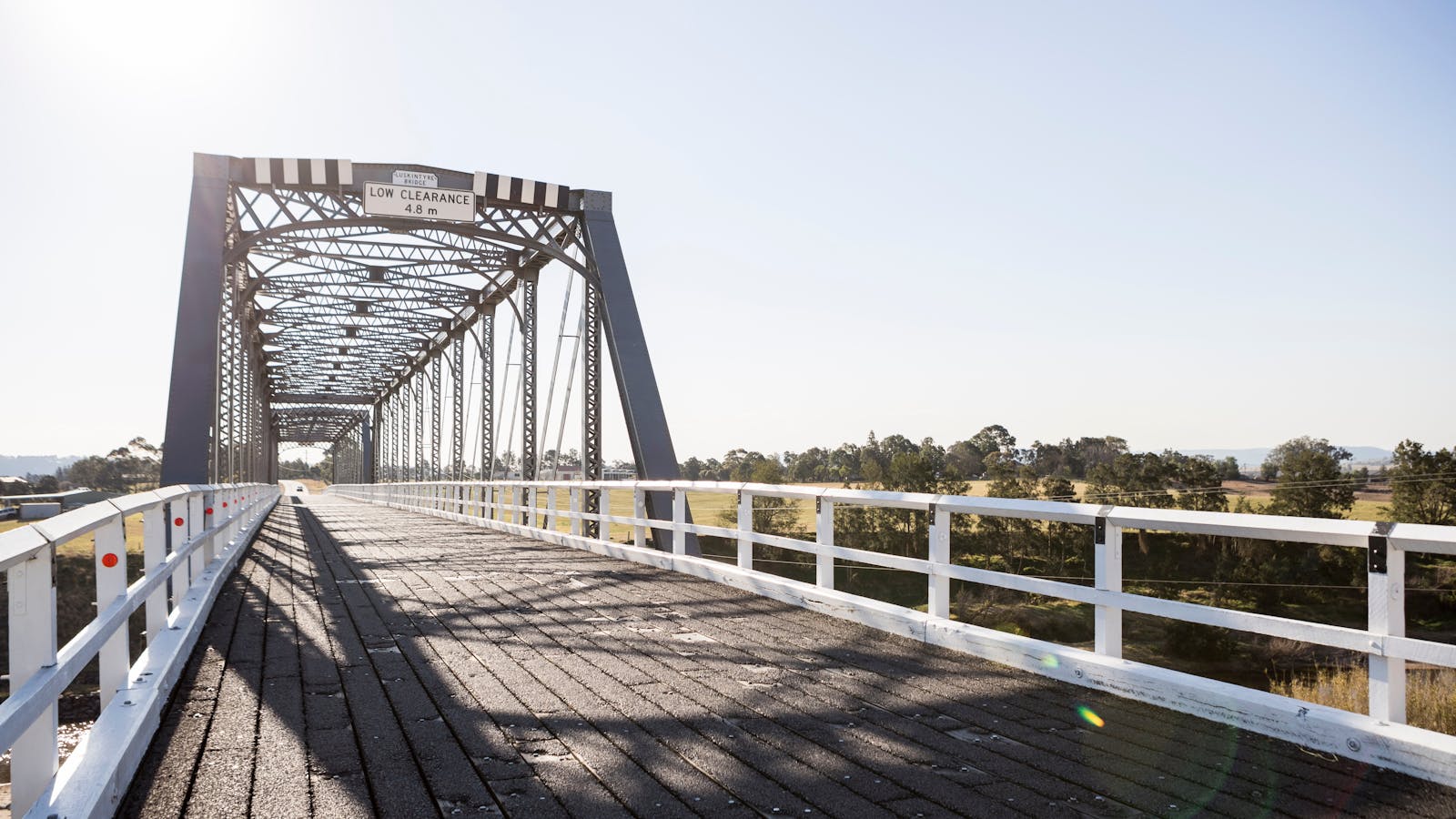 Luskintyre Bridge
Overview
The original Luskintyre Bridge was built in 1855, and subsequently destroyed by flood only two years later. It was not until November 1863 that the Hunter crossing was again requested, and a public meeting was held at Mr. Gready's Red Lion Inn, Lochinvar, to consider what steps should be taken for obtaining a punt for the Hunter between Lochinvar and Luskintyre. In 1864, a site was chosen and work commenced on construction of the punt, which remained in service until 1893 when it was once again swept away by flood waters, the bulk of it deposited in the branches of trees.
The current Luskintyre Bridge opened in 1904, and is one of only two surviving examples in New South Wales of an early steel Pratt truss bridge. At the time of completion, the Luskintyre steel trusses were the largest yet erected in the State, with the exception of those in the Hawkesbury Railway Bridge.
In 2010 the Luskintyre Bridge was used as a set location during the filming of the movie Tomorrow When The War Began.
---