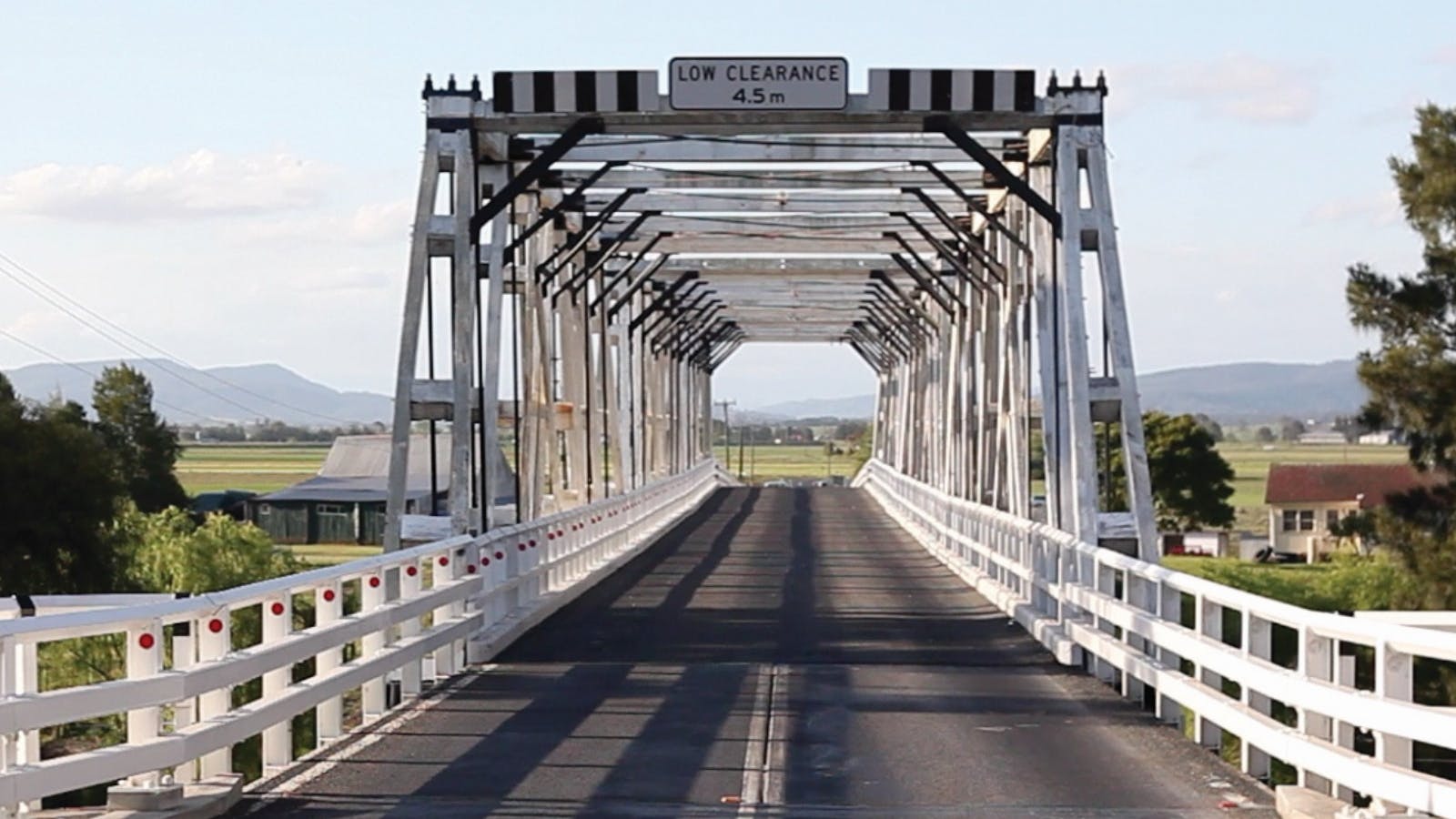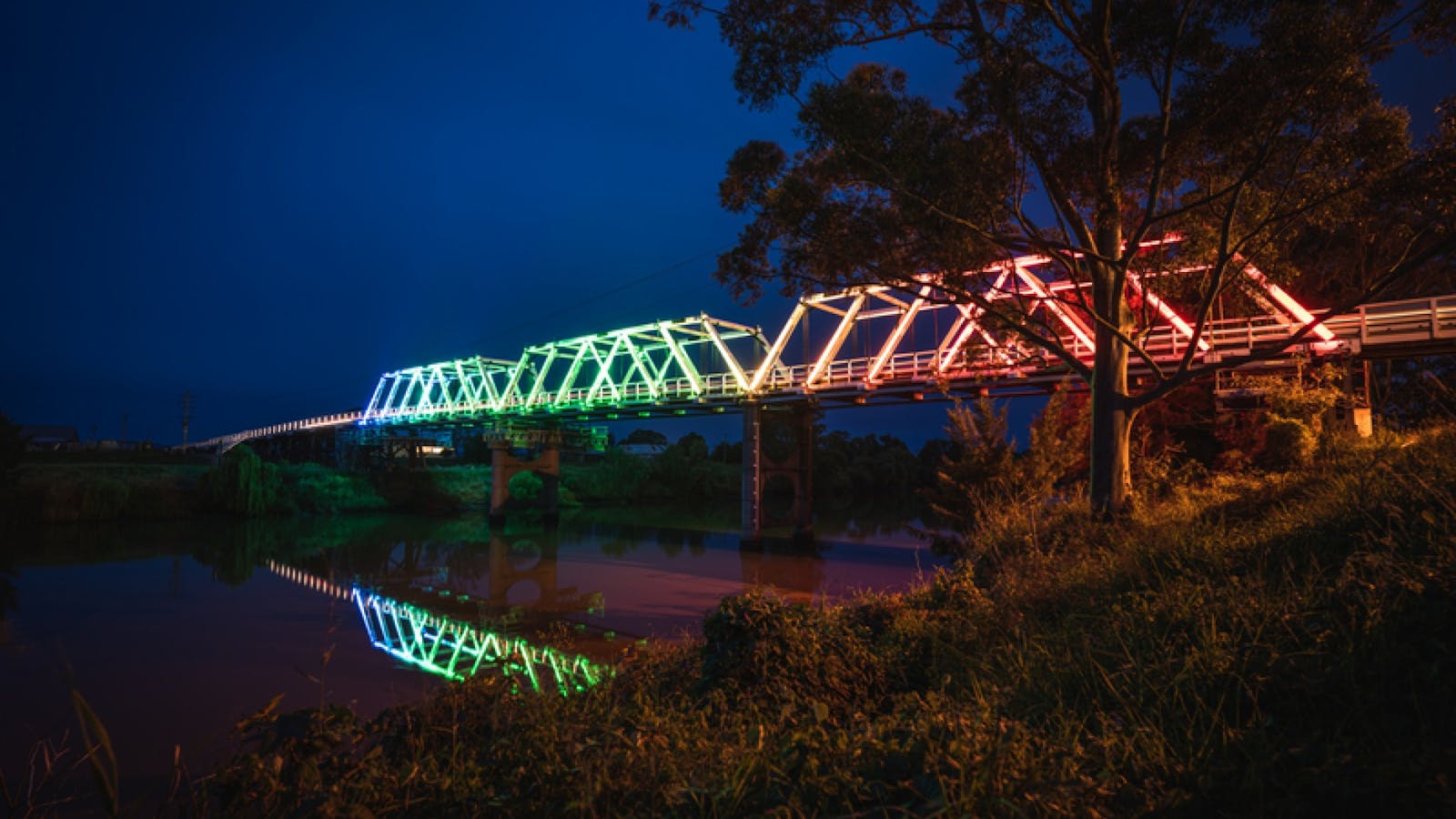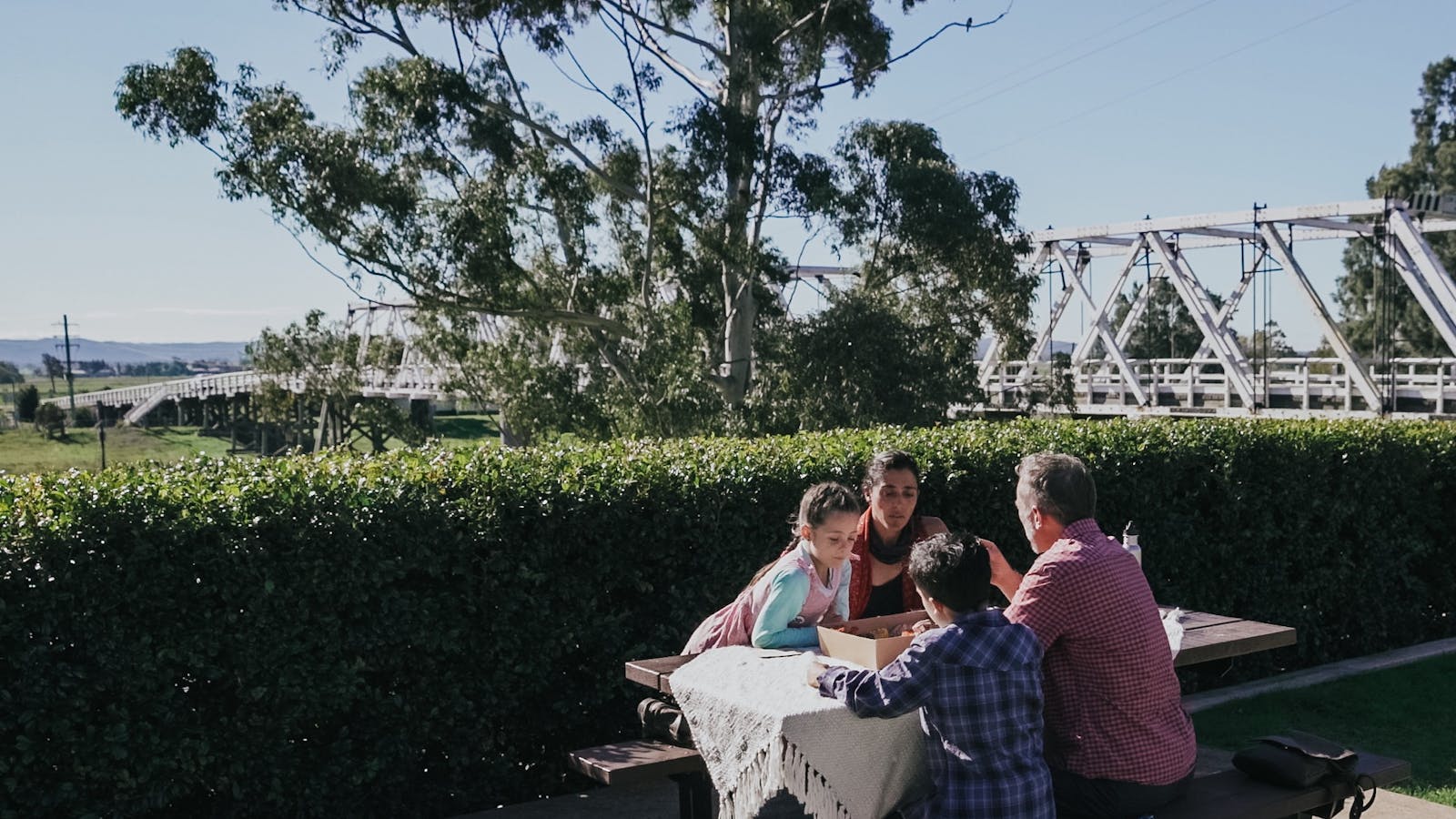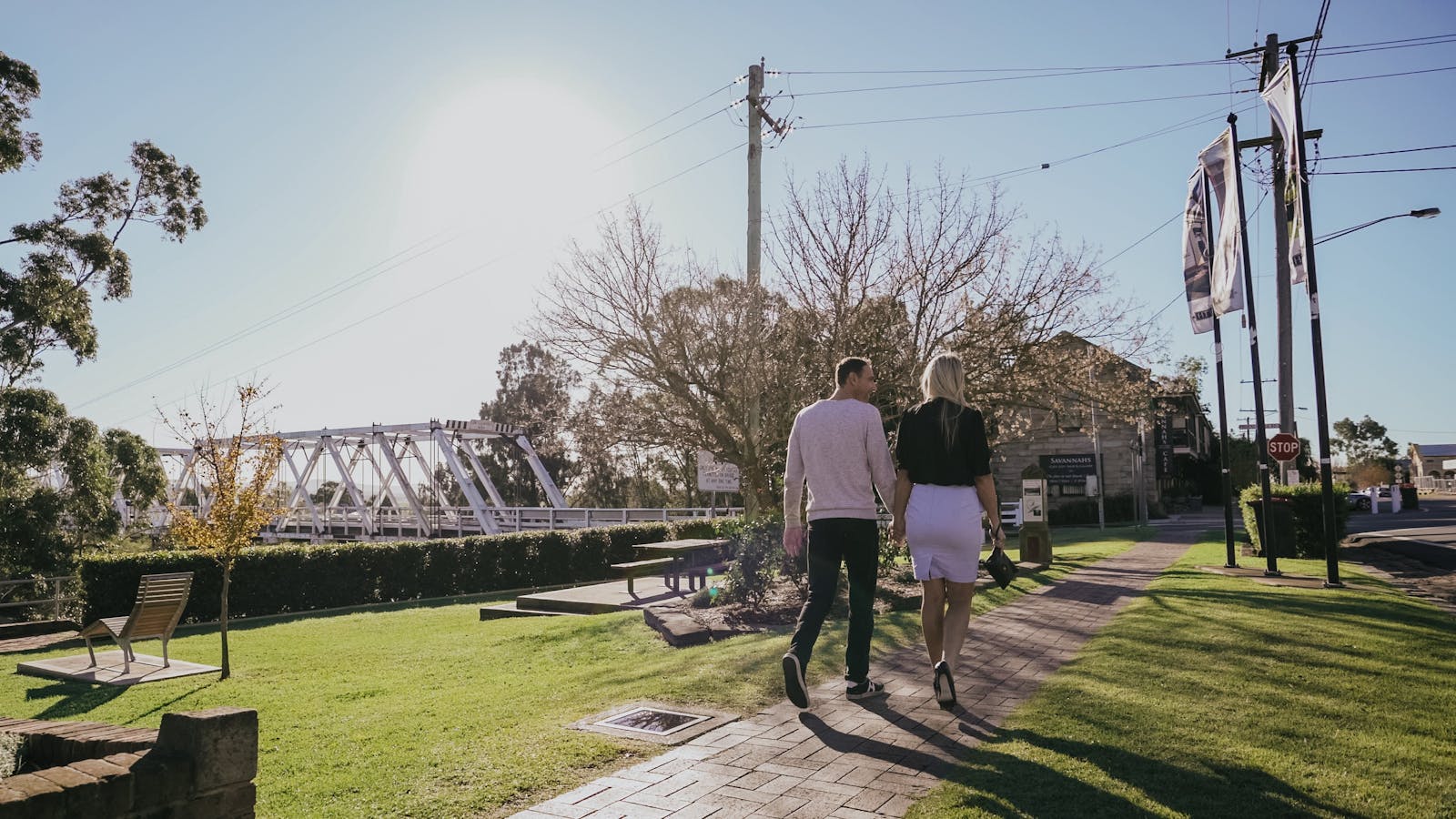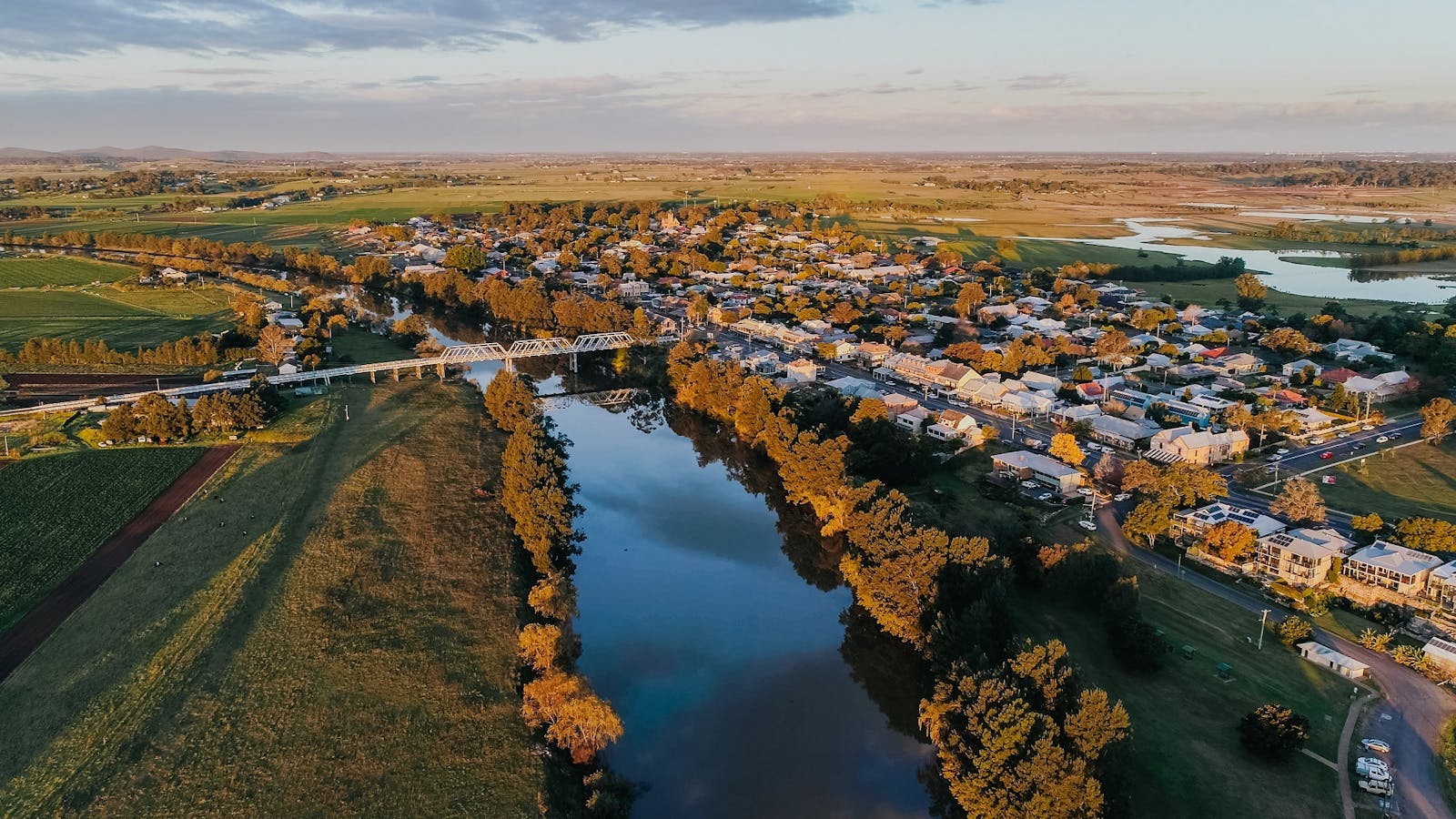 Morpeth Bridge
Overview
Morpeth Bridge is a timber truss bridge that spans the Hunter River at Morpeth. The bridge is listed on the state heritage register and is assessed as being nationally significant, primarily on the basis of its technical and historical characteristics.
Local campaigning for a bridge began as early as 1870 but was not successful until tenders were called in the Government Gazette, 17 August 1896 for 8200 pounds. Work on the bridge began in November 1896 and the bridge was constructed over three years, officially opening on 15 June 1898 by Minister for Works Mr J.H Young and christened by Mayoress Mrs R Sim. Percy Allan designed the bridge and Samuel McGill built the bridge for 8855 pounds.
The bridge is highly valued by the local community and is important to the history of Morpeth and the expansion of the road network throughout NSW in the late 19th century. Morpeth Bridge is one of 15 historic bridges constructed before 1905 in the Hunter region today. It is the oldest surviving example of an overhead braced Allan truss road bridge in service and is one of three surviving overhead braced timber truss road bridges in New South Wales.
Make sure to visit the bridge after dark to appreciate the new Morpeth Bridge lights that were installed during Morpeth Bicentenary Commemorations.
---