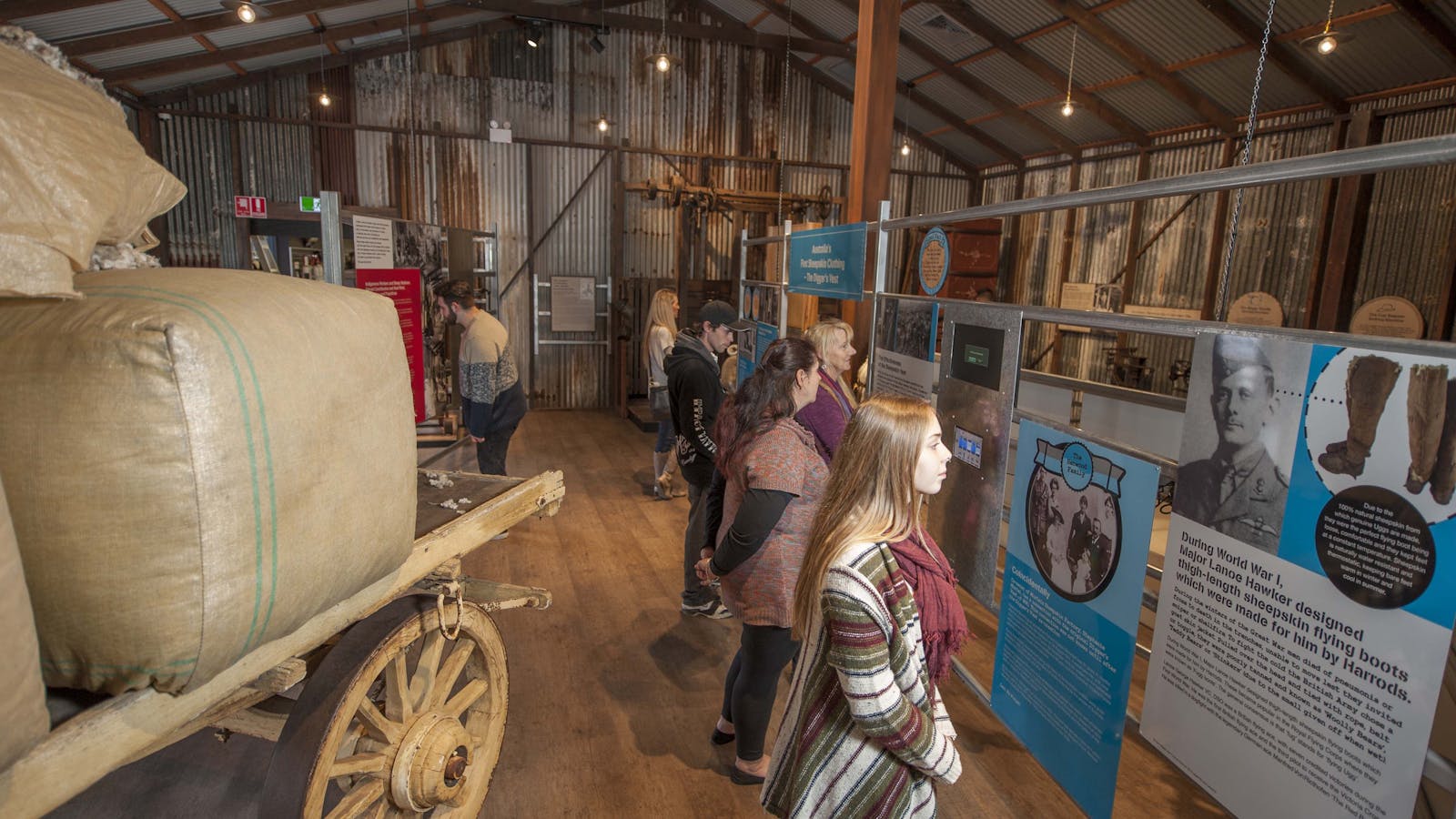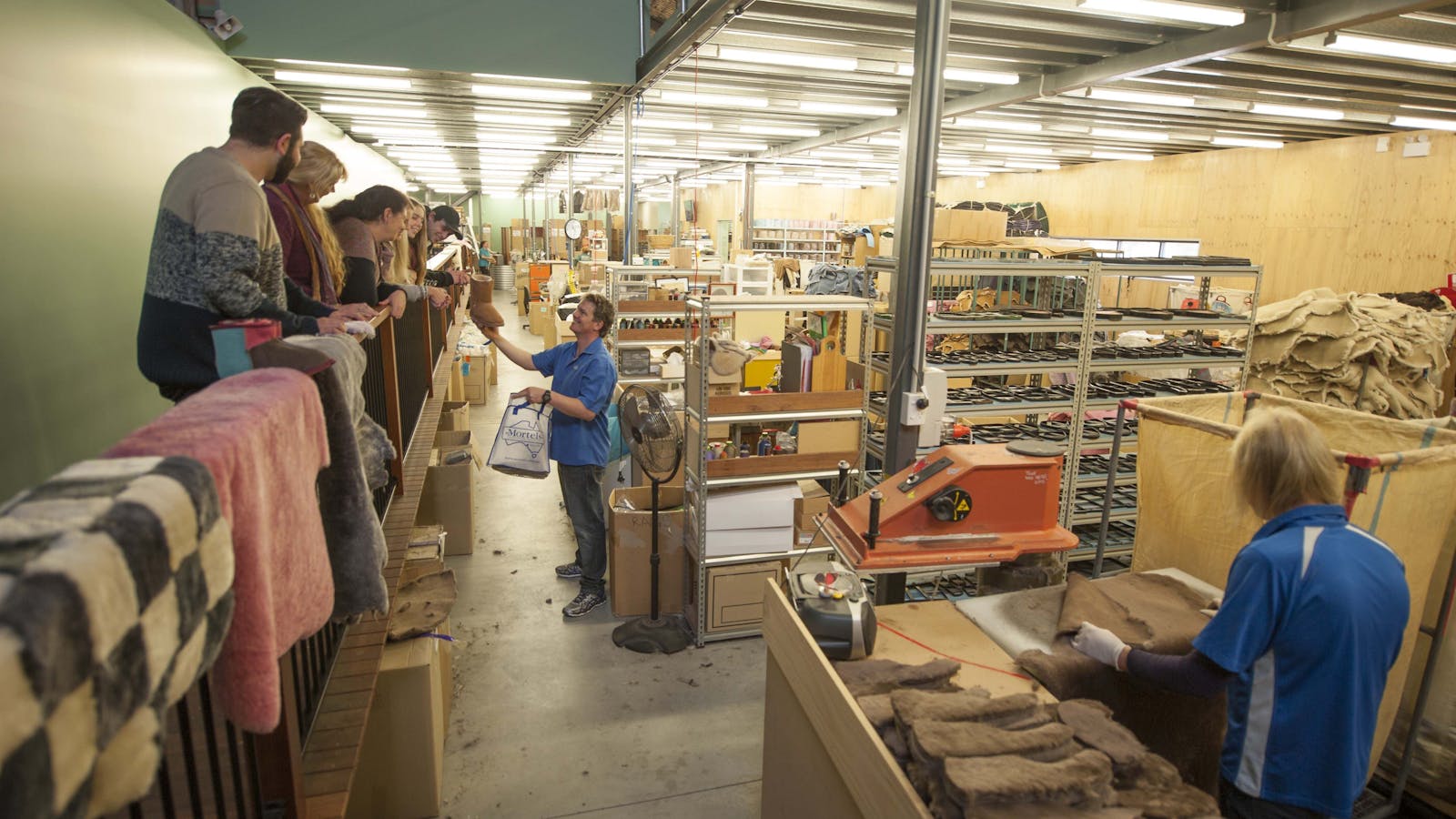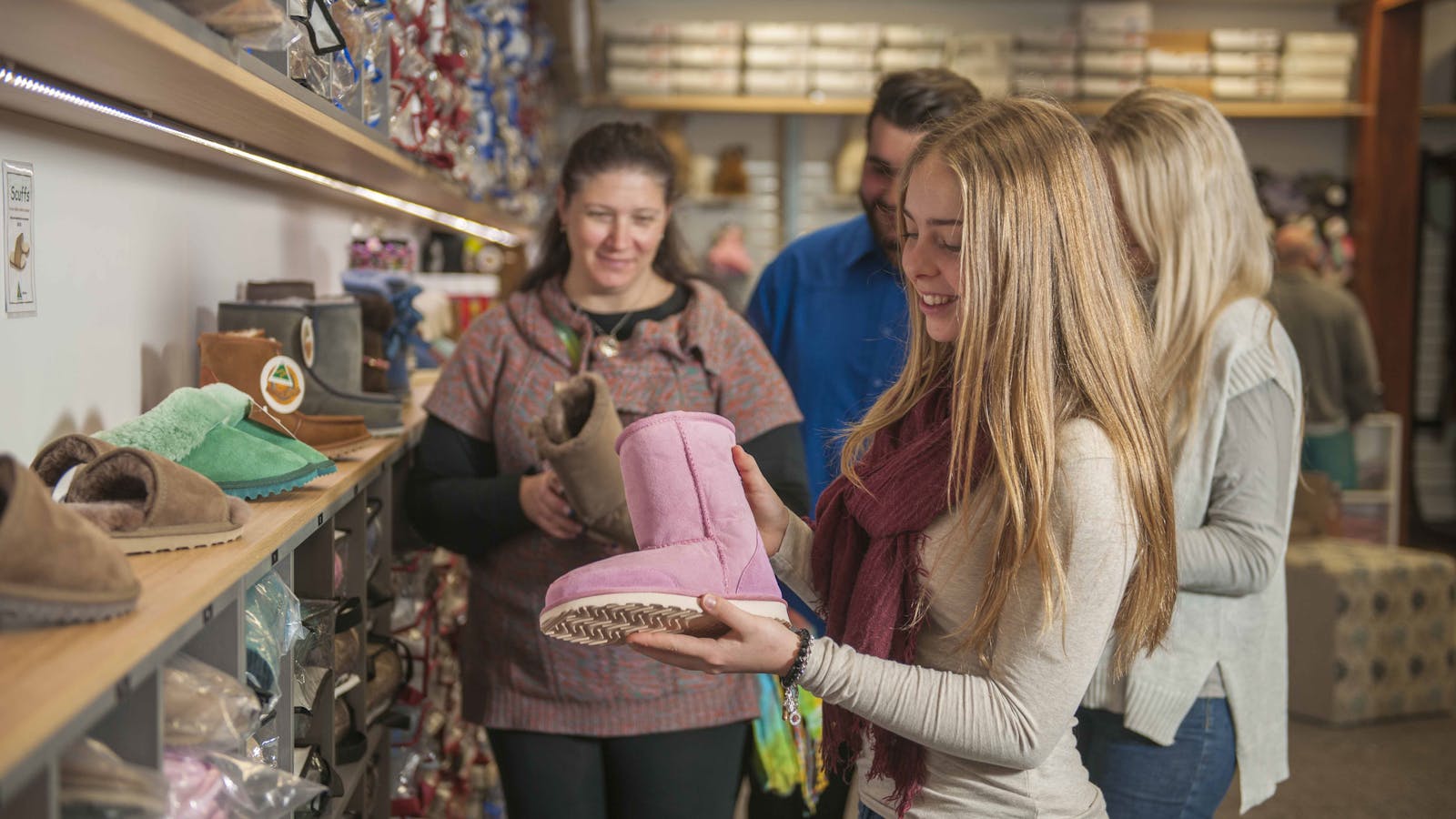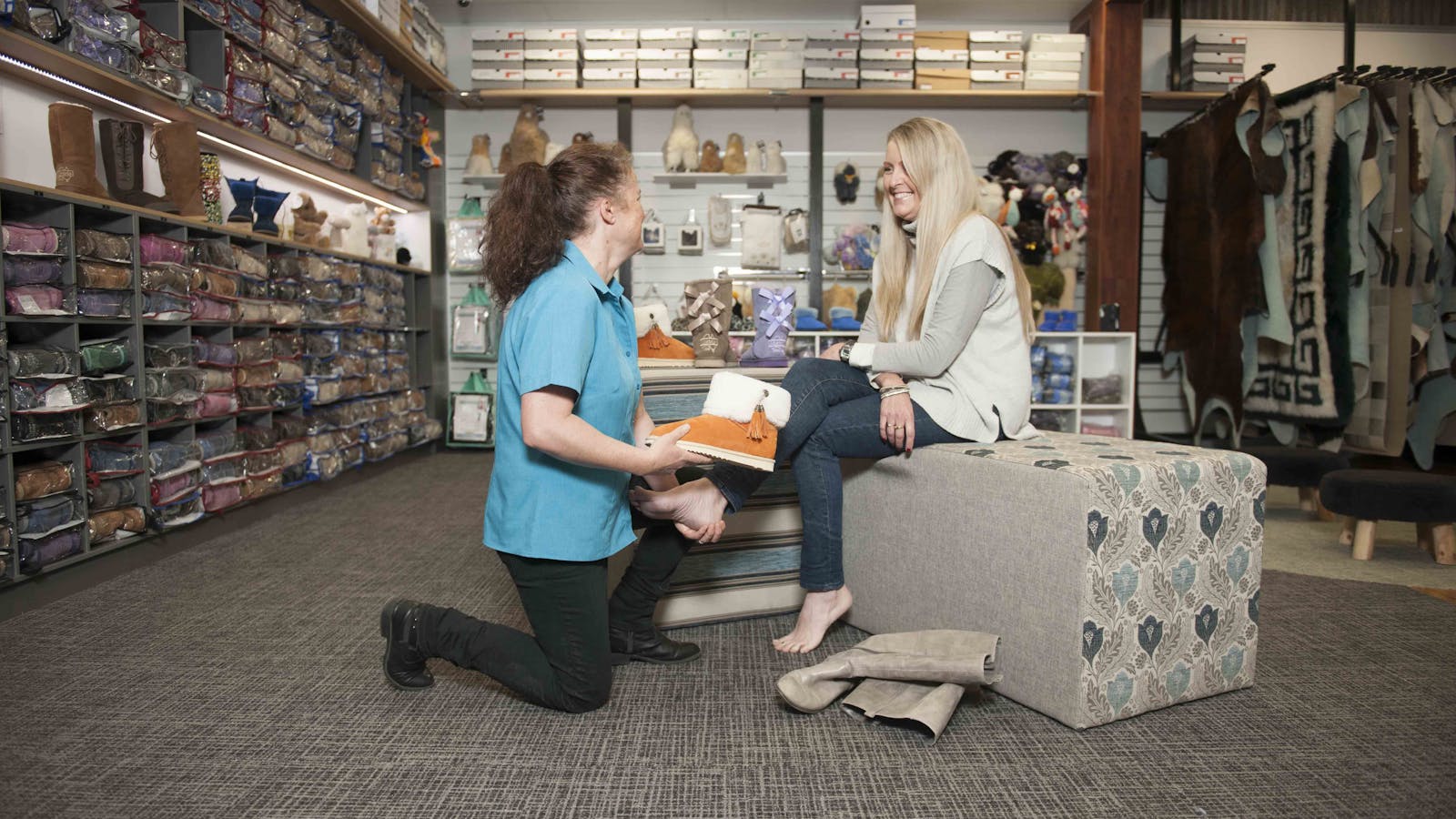 Mortels Sheepskin Factory
Overview
Mortels Sheepskin Factory is a multi-sward winning Australian owned family business in the Hunter Region, two hours north of Sydney, and is the oldest continuously operating ugg boot factory in the world. Offering much more than ugg boots, Mortels is a place to explore history, food, and culture.
Mortels Sheepskin Factory's manufacturing and retail base offers a unique and interactive experience where visitors can experience the sights, sounds and smells of a fully operational manufacturing plant during a factory tour. Factory tours are conducted daily, Monday – Friday at 11am or other times by group bookings made in advance. Please note a cost applies for these tours.
Visit The Sheep's Back Museum to enjoy the history of the UGG boot and other culturally significant stories throughout the history of sheepskin manufacturing and raising of wool throughout Australia.
The onsite cafe offers a tasty all day breakfast or lunch from the Café. There is also a Gift Gallery.
Mortels Sheepskin Factory is proud to be the home of The Big UGG Boots – the biggest ugg boots in the world. Australia's iconic UGGs are a significant landmark that offers a prime photo opportunity.
---