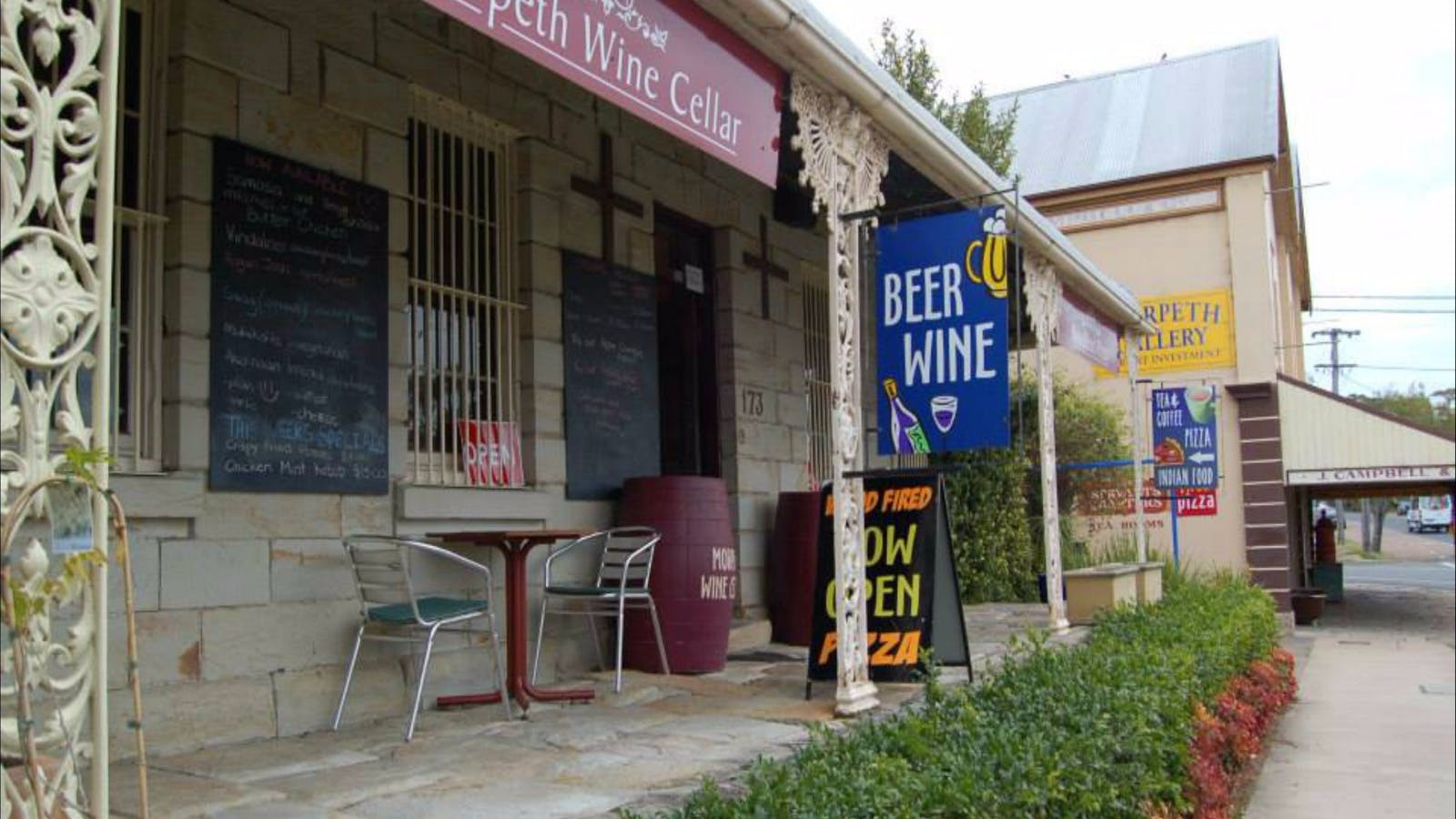 Morpeth Wine Cellars and Moonshine Distillery
Overview
Visit Morpeth Wine Cellar and Moonshine Distillery to taste boutique Hunter wines and Morpeth Moonshine made onsite.
There are two copper pot stills where Morpeth Moonshine is made in several flavours, including original, aniseed, strawberry, butterscotch and lemon. They also make a honey liqueur and an Uncut.
The featured wine to taste is from Maitland local vineyard, Rosebrook Estate.
If you wish to expand your pallet further, try some foods such as yoghurt, marinated feta, ocal jams, sauces, vinegars and olive products. Many of these products are available for tasting and on Mondays and Tuesday they have Morpeth Sourdough bread available.
Morpeth Wood Fired Pizza is open onsite so you can sit back and enjoy your wine with a delicious meal.
---