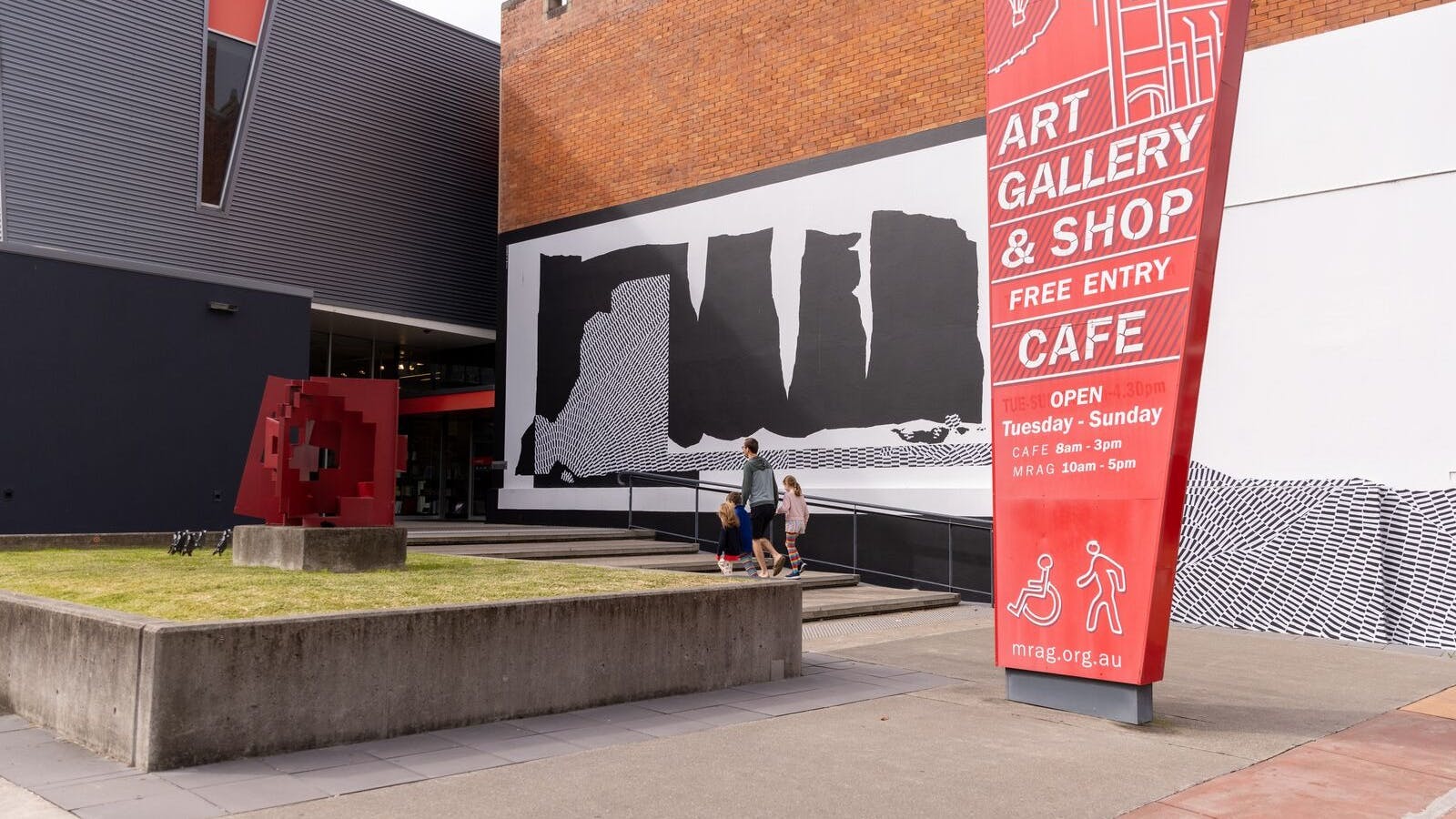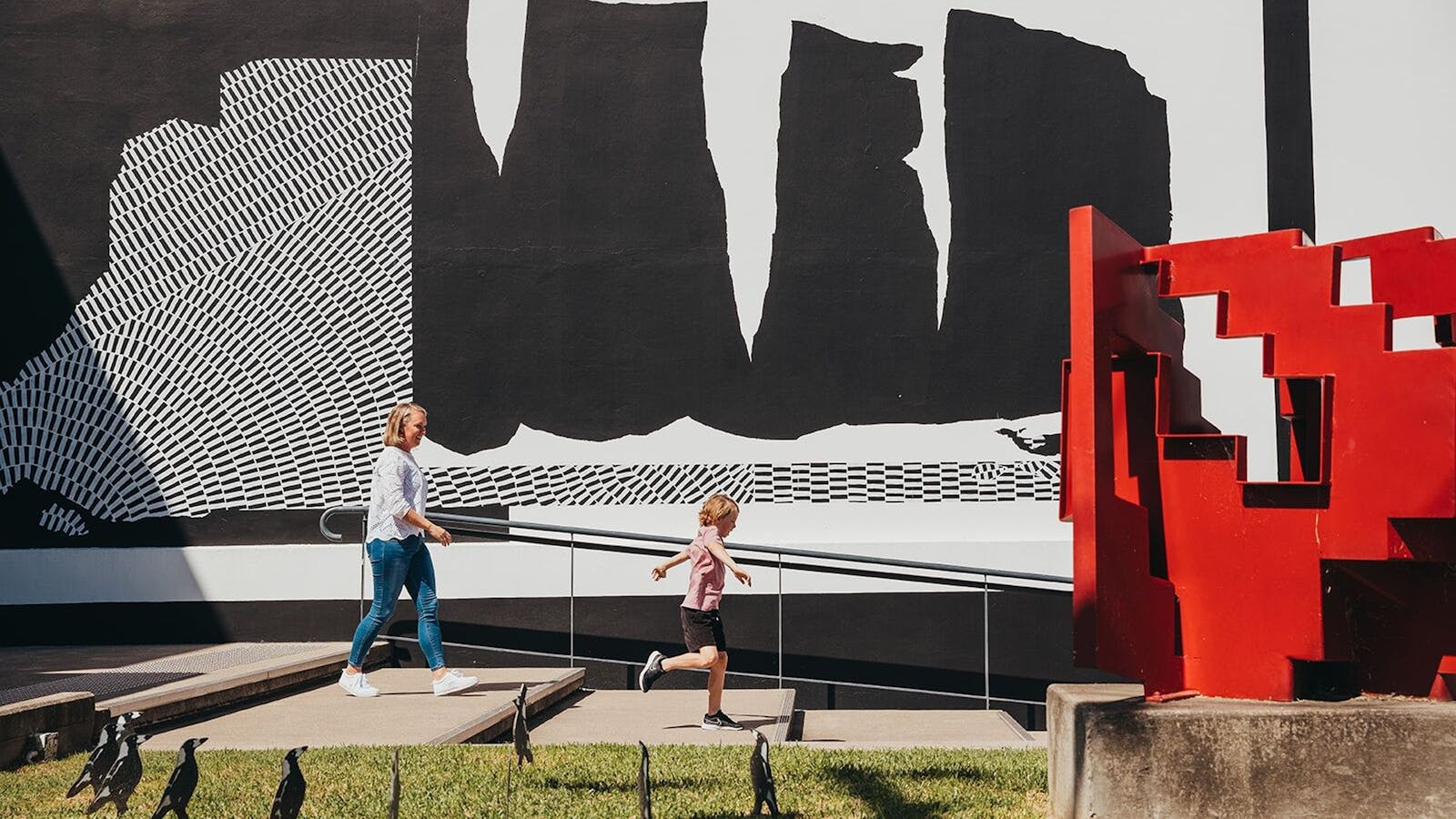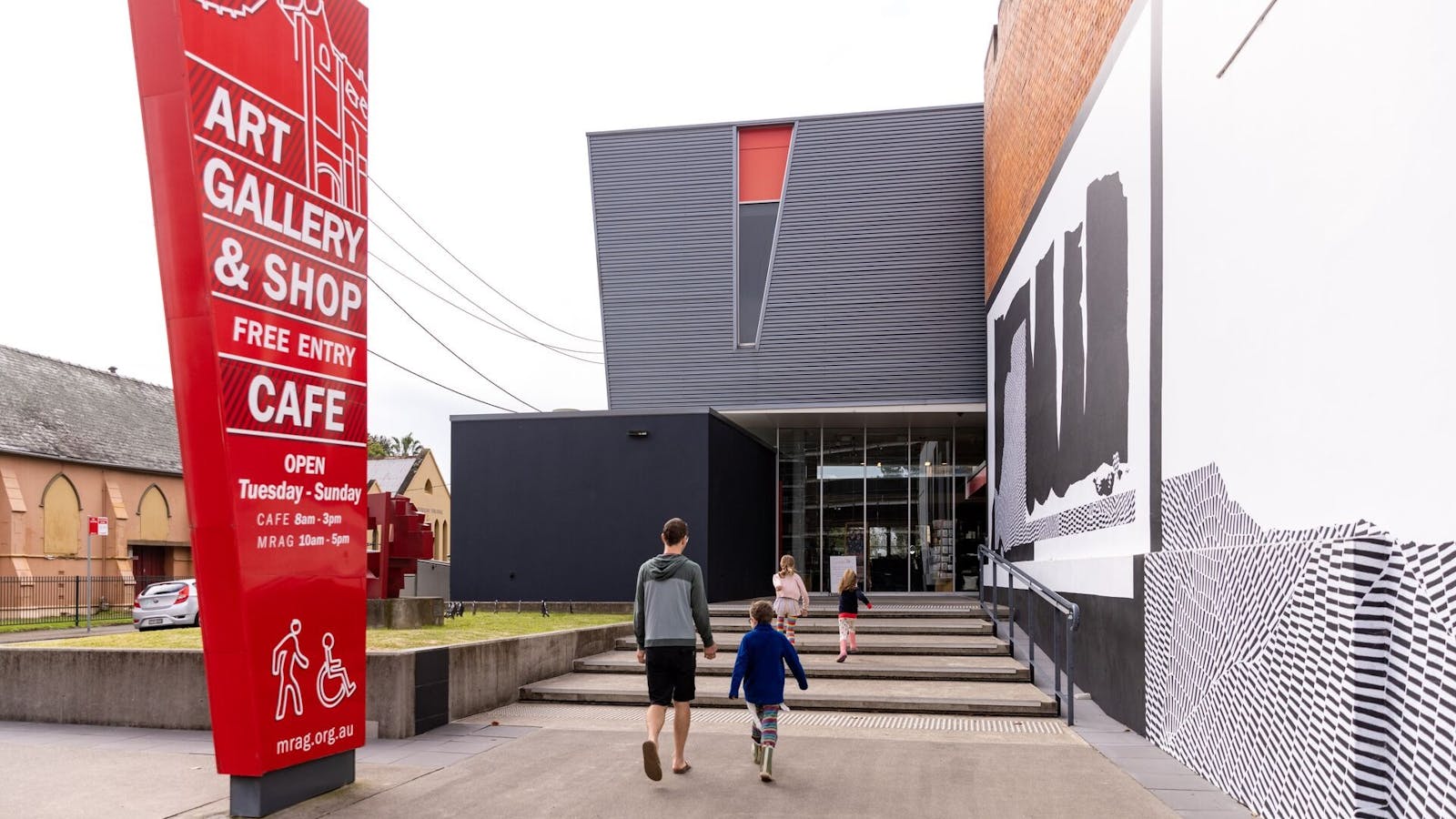 Mural at Maitland Regional Art Gallery
Overview
Curated by local artist, Georgia Hill this massive mural features at the Maitland Regional Art Gallery's entrance.
Open for interpretation, the 17metre x 5metre abstract artwork represents the Hunter River and features elements from the natural environment.
Hill is well renowned, having painted murals across the globe including Melbourne, the United States, Canada and Spain.
Whilst you are there go inside and explore the Gallery's latest exhibitions.
---