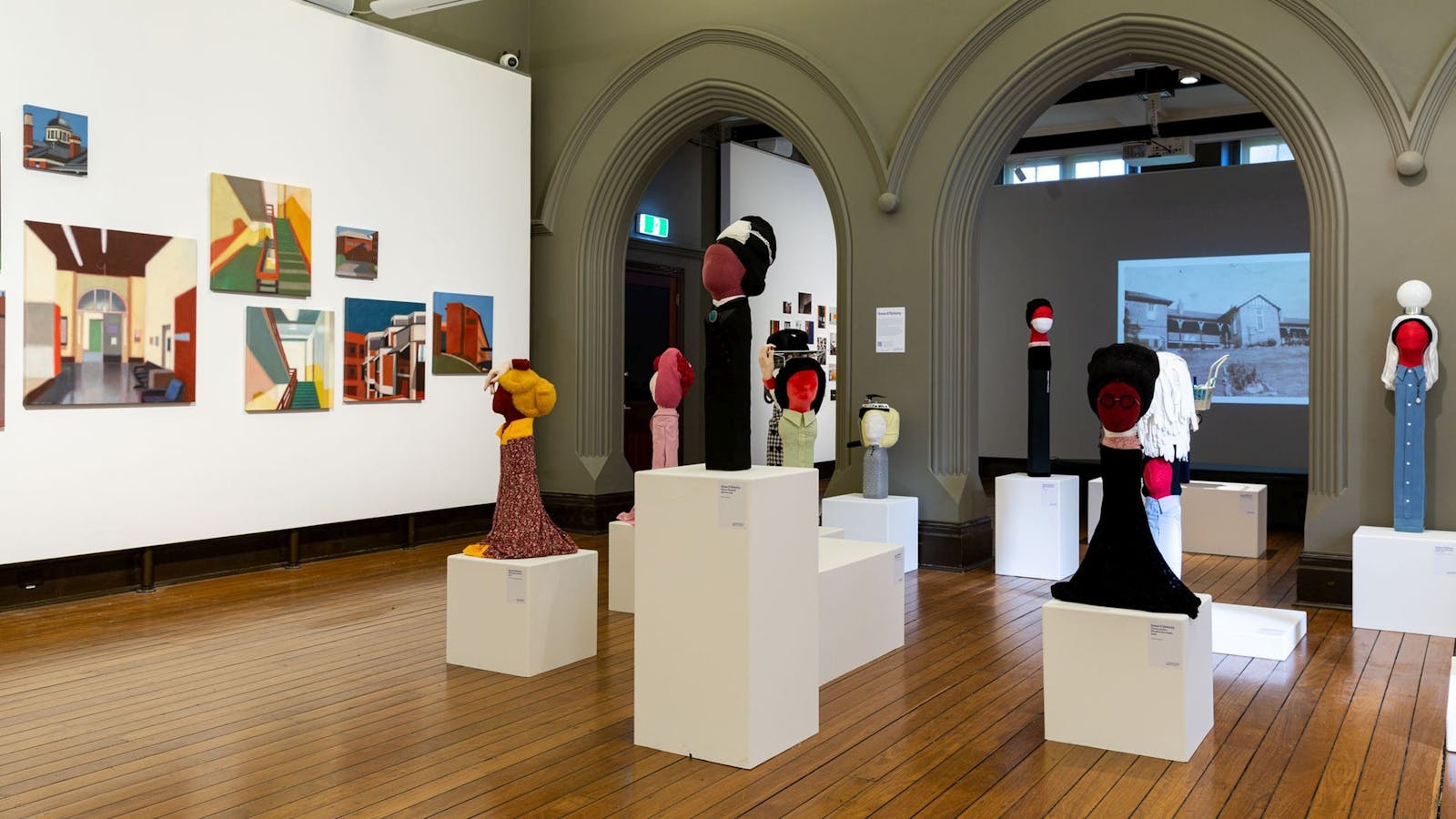 A Conspicuous Object – The Maitland Hospital Curators Talk
Overview
Join Joe Eisenberg, Cheryl Farrell and Janis Wilton in conversation about the stories and objects that were uncovered during the Collected Memory Project and that inspired the artists in the exhibition A Conspicuous Object – The Maitland Hospital.
The aim of the Collected Memory Project is to document as much as possible of the old Maitland Hospital's stories and objects before the move to the new Maitland Hospital in early 2022, and to share the discoveries through art and heritage displays. As a companion to Collected Memory, the exhibition A Conspicuous Object – The Maitland Hospital invited ten artists to respond creatively and in depth to encounters with the people, places, things and stories that are being collected.
About the speakers:
Joe Eisenberg OAM is the founding Director of the Maitland Regional Art Gallery with over forty years' experience in curating art exhibitions in public galleries.
Dr Janis Wilton OAM is an award-winning public and applied historian and an Adjunct Associate Professor in History at the University of New England.
Exhibition dates -16 October 2021 to 6 February 2022
For more information about the exhibition visit the companion website.
A Conspicuous Object is presented in partnership with Hunter New England Local Health District (HNELHD) and Health Infrastructure (HI).
---