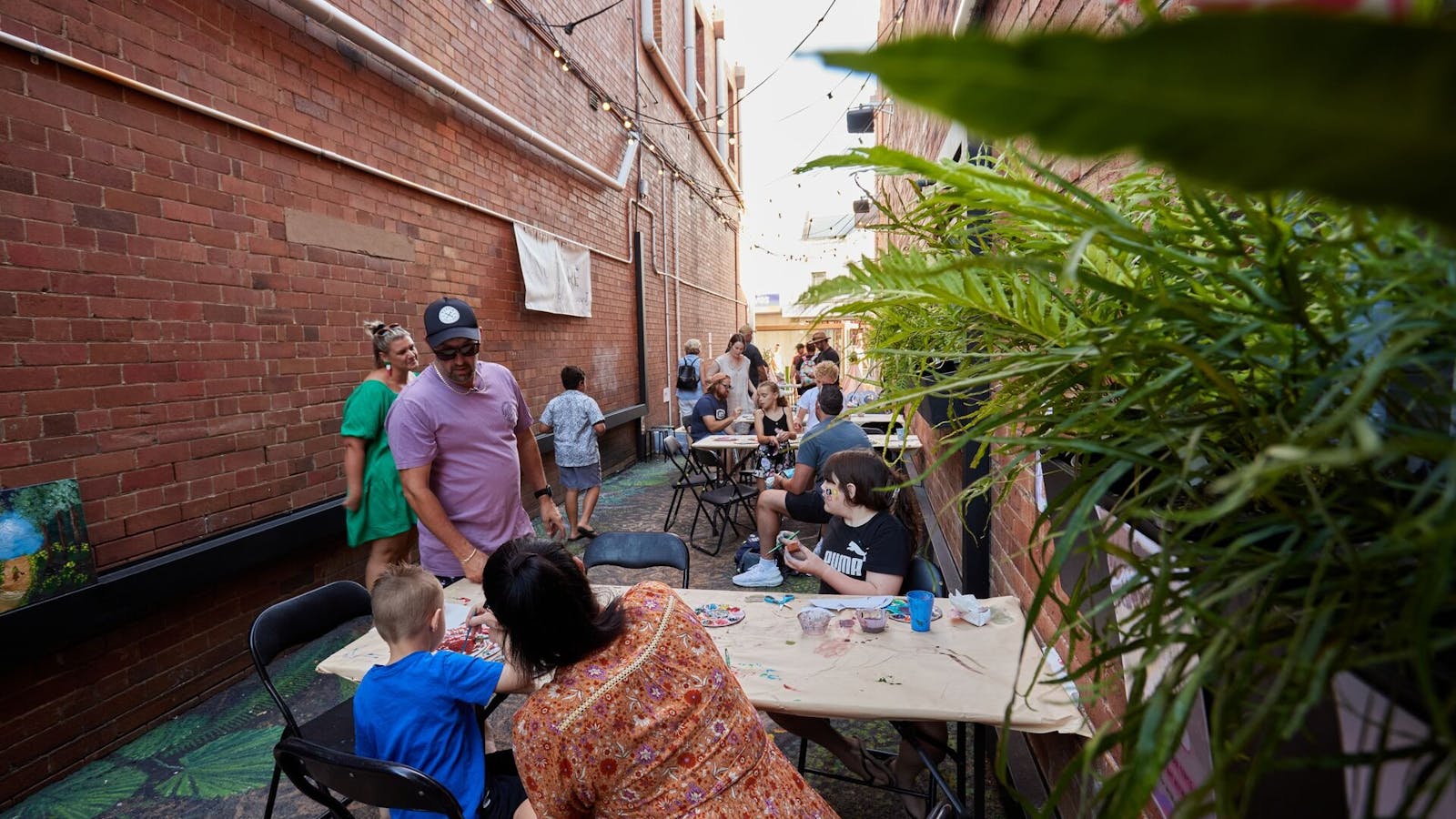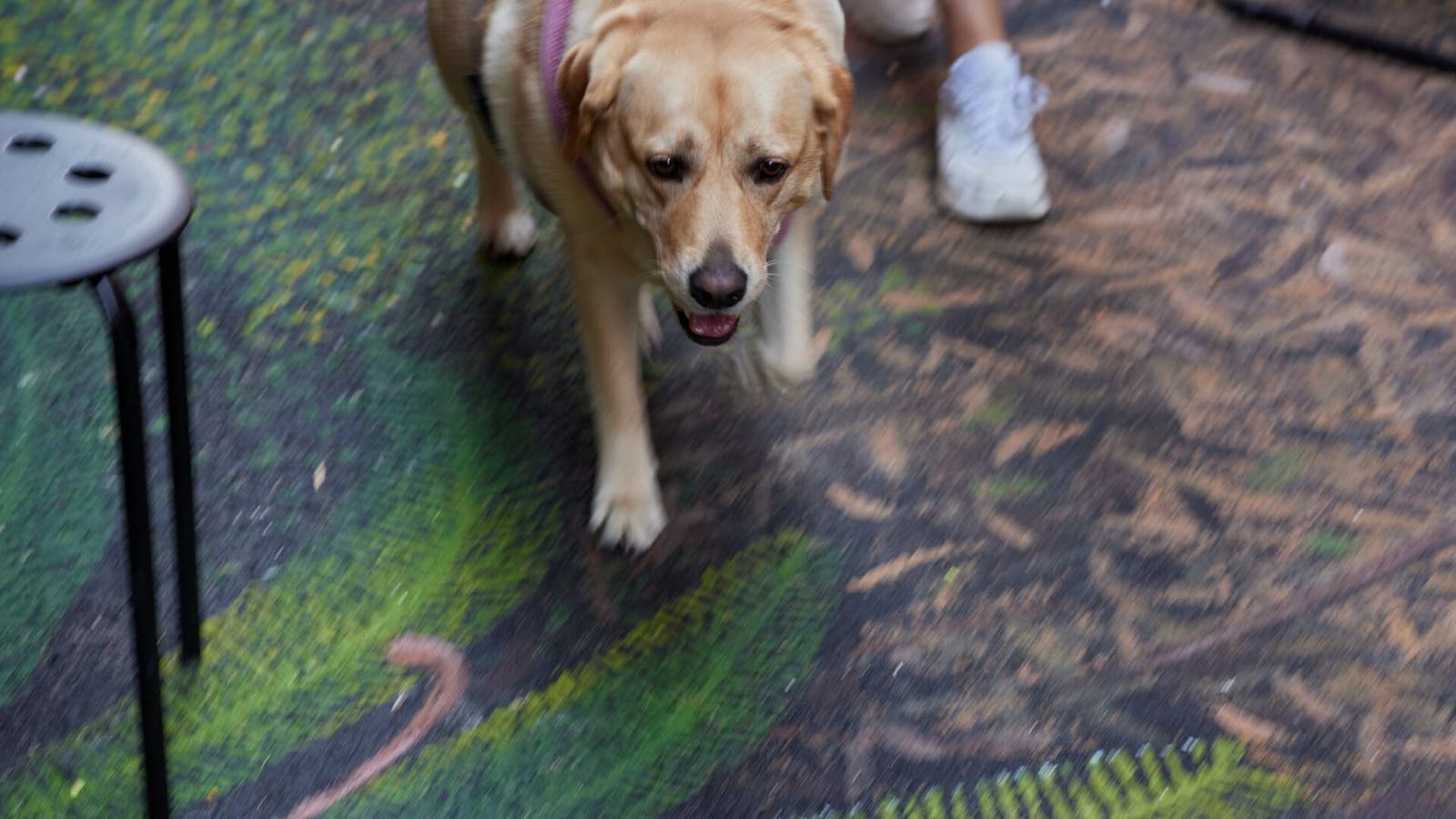 Maitland's Lost Cedar Forest Space
Overview
'Lost Cedar Forest' is a multisensory art installation at The Levee, Central Maitland.
Situated at the western end of The Levee precinct, NAB Laneway has been transformed into a verdant and enchanting forest habitat that evokes Maitland's now vanished cedar forests. A ground mural by Andrew Bennett and a bespoke soundscape will offer insight into Maitland's fascinating history.
This adaptable space offers a place for visitors to reflect on scenes and sounds of how the area may have been in days gone by, relax and enjoy a bite to eat. The laneway is also used as an educational space for school groups, with complementary programming.
Maitland City Council commissioned this artwork as part of Maitlanes initiative, which is proudly funded by the NSW Government's Streets as Shared Spaces program.
---